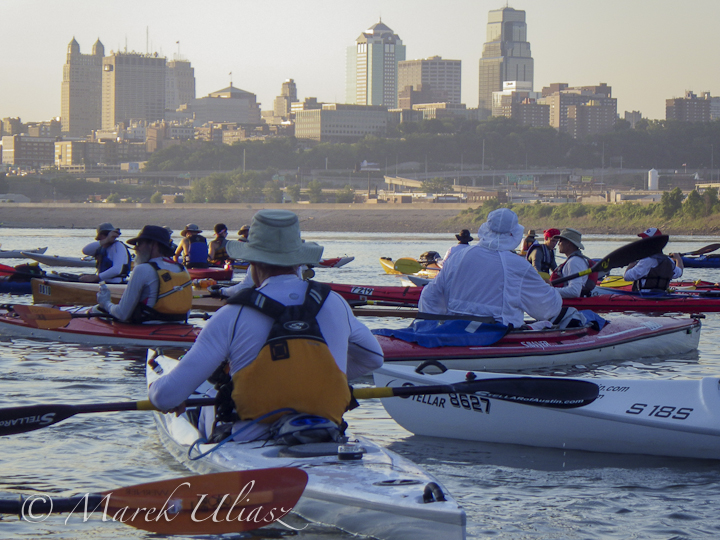 Missouri American Water MR340 is a paddling race across the entire state of Missouri – 340 miles nonstop in less than 88 hours from Kansas City to St Charles. The 8th edition of the race took place July 23-26, 2013.
It was my 7th MR340 race, and the third one paddled self supported in Sea Wind canoe designed by Verlen Kruger. This year it took me 62:21 hours to finish – 38th place overall and 19th place in men's solo division (142 boats), see race results. I had a pretty good race. Sea Wind allowed me to to run long river sections up to 12 hours of paddling without any stops.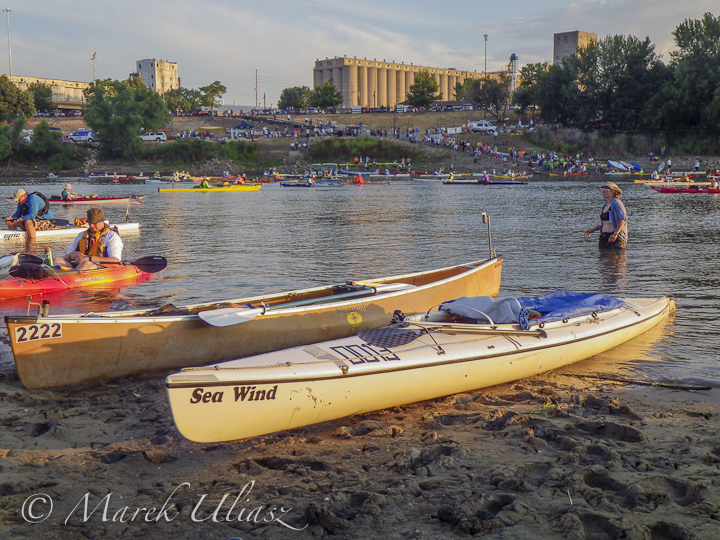 My Sea Wind canoe on the shore of Kaw River 20 minutes before the race start.
Here is a selection of 10 pictures from the race, all shot with Pentax Optio WG2 camera. I will be writing more technical reports and commentary in my Fitness Paddling blog where you can find a lot of information on previous MR340 races starting from the very first one in 2006.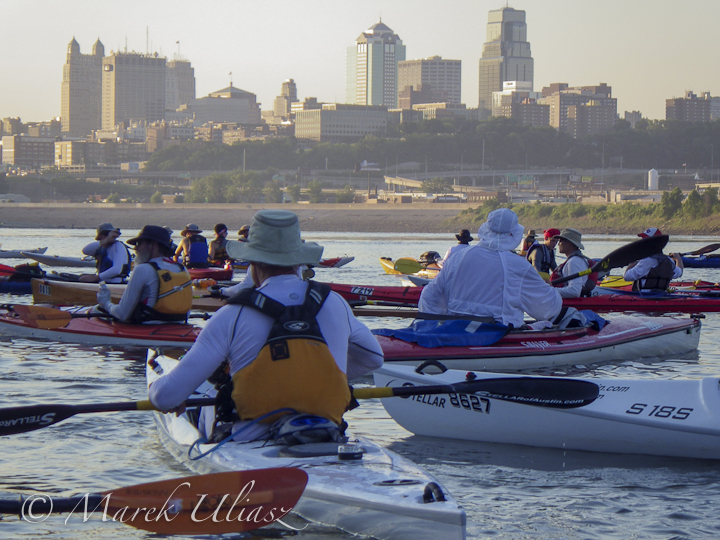 A few minutes before the start of solo boats at 7am on the Kaw River with a cityscape of Kansas City.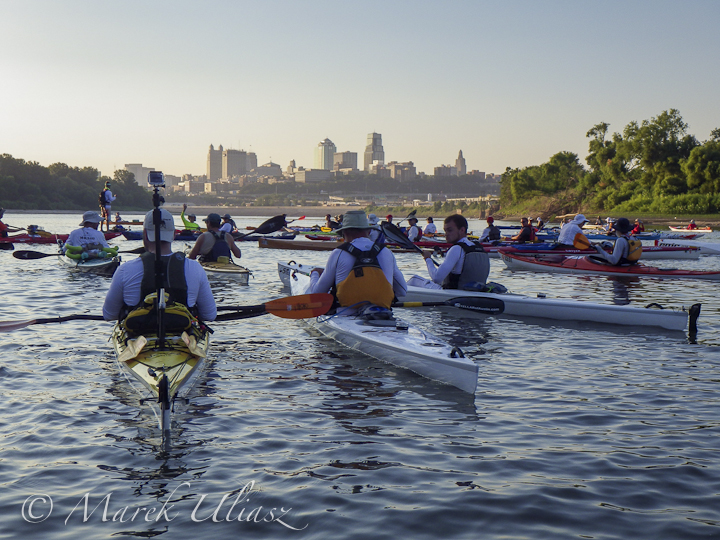 Tandems and all other boats are starting at 8am.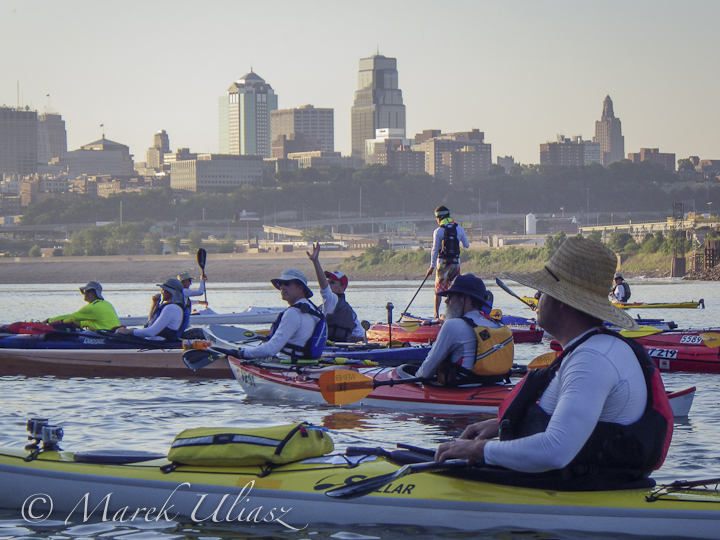 One of 3 SUP paddlers is standing up above kayaks and canoes.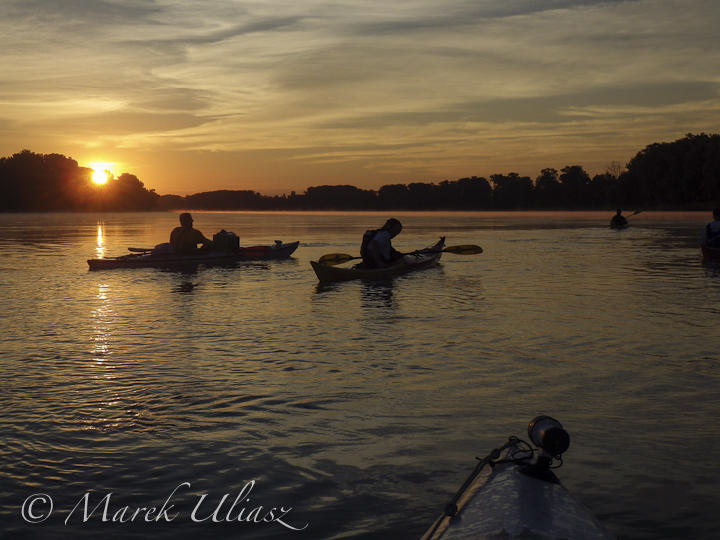 First sunrise on the river (Wednesday morning) a few miles above Glasgow.+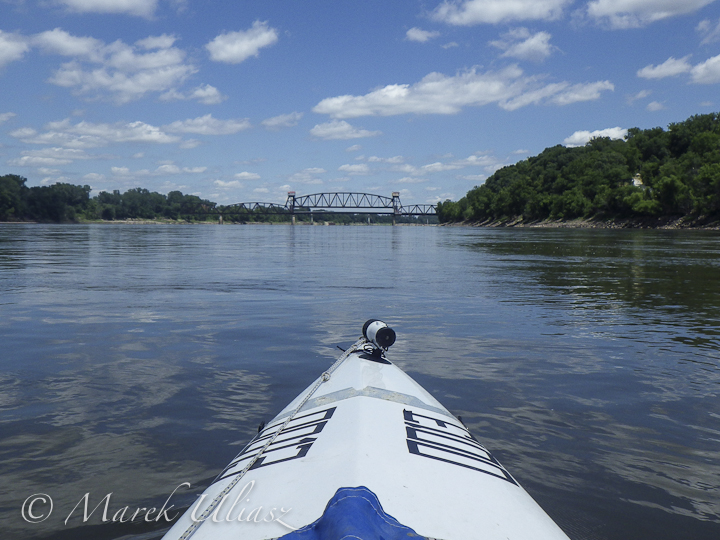 Old Katy railroad bridge at Boonsville. 170 miles. Already half of the race or only half …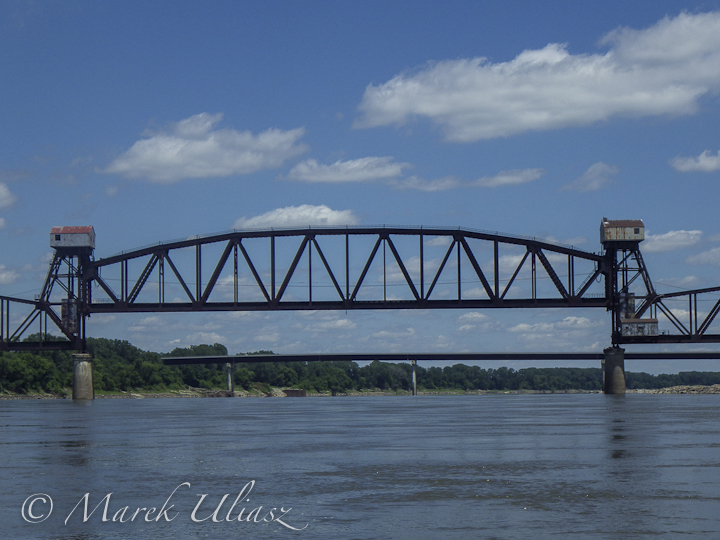 Approaching Boonsville bridge. Traditionally, I am shooting some pictures here.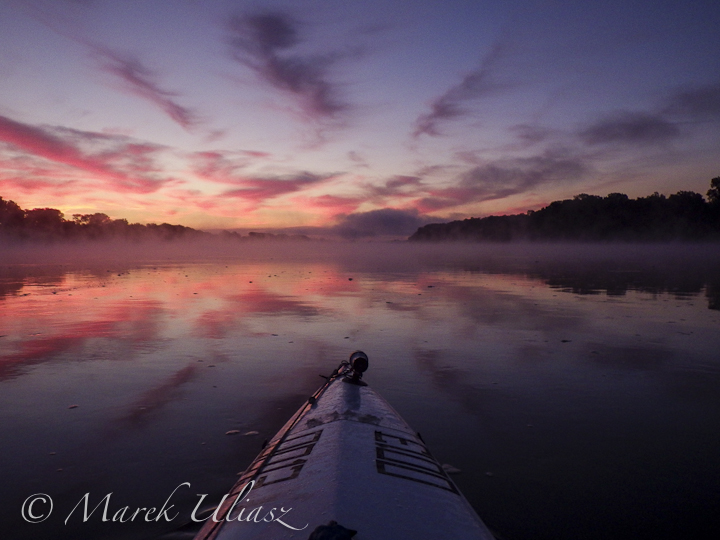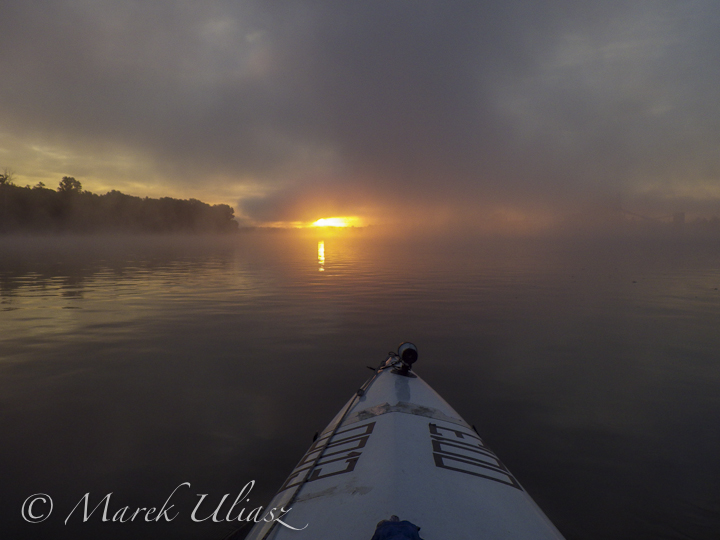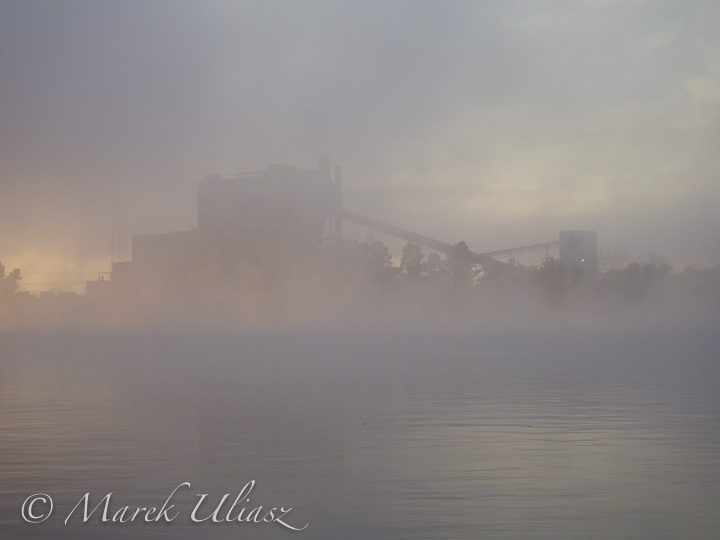 Did you like this? Share it: