I was looking for a new paddling camera satisfying the following requirements:
– More compact than my Canon DSLRs (D40 and 5D) and easier to carry on my racing boats including Thunderbolt-X kayak.
– Providing a better image quality than Pentax Optio W10 suitable for my stock photography. Pentax is great for paddling and shooting pictures for posting on web, but these pictures are usually too noisy for commercial applications.
– Recording RAW format, if possible, to allow me more flexibility in picture postprocessing.
I have been following the Canon PowerShot G line of cameras. Canon offers waterproof housing for them. I got spoiled by my Pentax Optio W30 and, now, would like to see intervalometer built in every camera. Some time ago I discussed PowerShot G10 as a candidate for a paddling camera.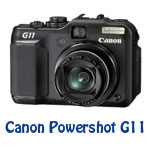 Finally, I bought the recent G11 model. I am still learning and exploring the new camera and took it for some testing in winter conditions on the South Platte River.
All pictures in this post were shot during my two latest paddle workouts with Thunderbolt kayak. There were shot with G11 (set on ISO=100) on the same sandbar about 2 miles upstream of Kersey.