Archive for July, 2010
There are 2 results found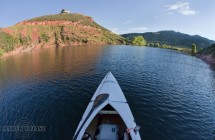 I just got a fisheye lens for my Canon 5D/II: Sigma 15mm F2.8 EX DG Diagonal Fisheye.
I just posted a new slide show in Fitness Paddling blog – 120 pictures selected from the four years of Missouri River 340 Race. This annual paddling race take place in July/August at full moon and runs nonstop across the state of Missouri from Kansas City to St Charles.
This year the race was postponed for a month due to flooding conditions on the Missouri River. So, instead of driving to Kansas City I had time to go through my old pictures. A lot of memories!