A bird's-eye view? Well, it's more like a low flying goose perspective.
I am testing GoPro HD Hero camera mounted on a telescoping mast a few feet above kayak deck. My camera mast remains the same as described a couple years ago in this blog. A reversed Gitzo monopod is mounted on My Sticky Pod platform with three suction cups. I am using a toy table tripod at the top end of monopod as a tripod mount for a camera. I used plastic ties and gaffer tape there, so no permanent modifications or damages to my carbon fiber monopod were made.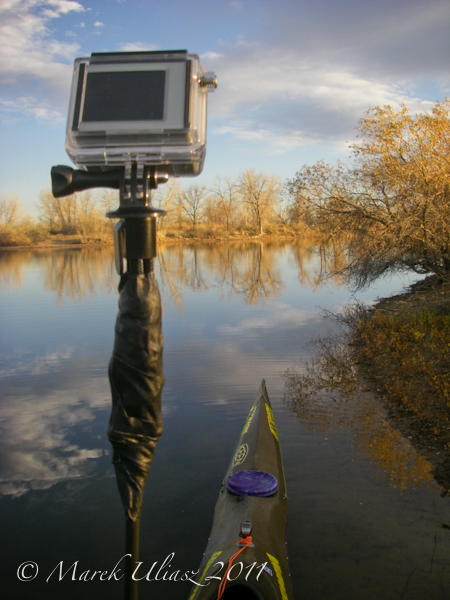 The pictures come from a recent paddling on Beaver Pond (Arapaho Bend Natural Area, Fort Collins) with JKK Supernova sea kayak. The camera mast was set up on a back deck of the kayak. I cannot mount the sticky pod platform on the steep front deck with a center ridge. I would have to figure out some more creative approach. I mounted the GoPro Hero with a single suction cup in my recent paddling with this kayak.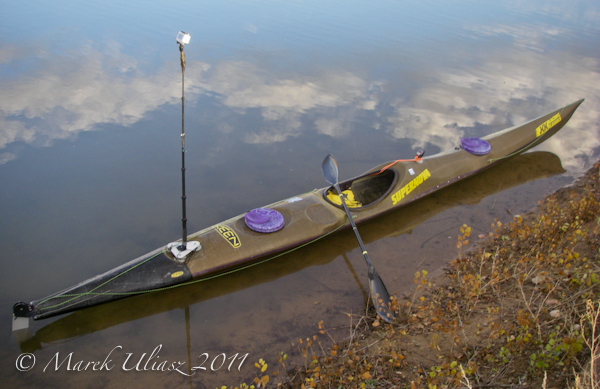 GoPro LCD Bacpac, a detachable LCD screen is really helpful in setting up the camera and reviewing shots.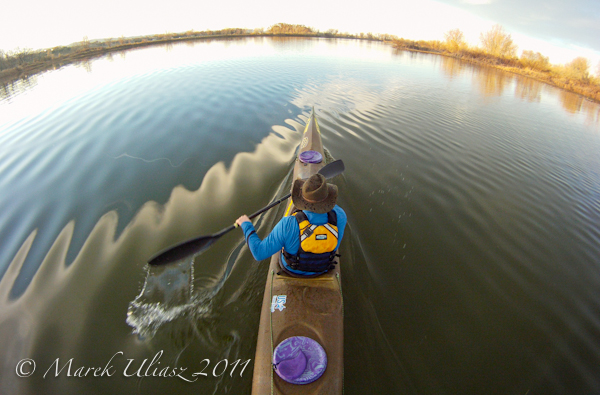 The camera was setup on a fully extended mast, i.e., about 60″ (152cm) above the deck. The stability of Supernova was not really affected. It was a different story with a more tippy Thunderbolt kayak. I wish I could place my DSLR camera, Canon 5D, that high in a kayak.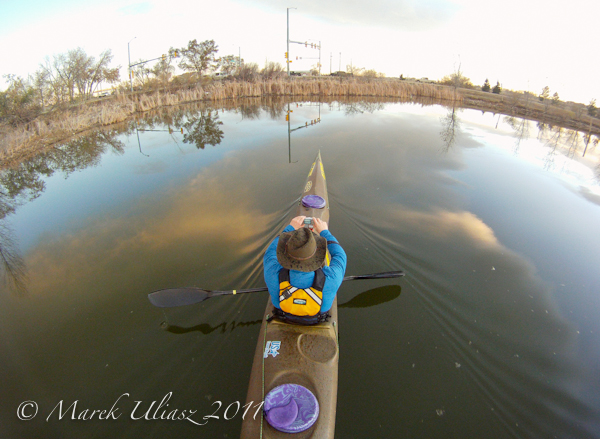 The camera was automatically shooting pictures every 30 seconds. It's possible to select some decent shots from 700 frames. Of course, had also my Pentax Optio W30 handy. I am getting ready to shoot video.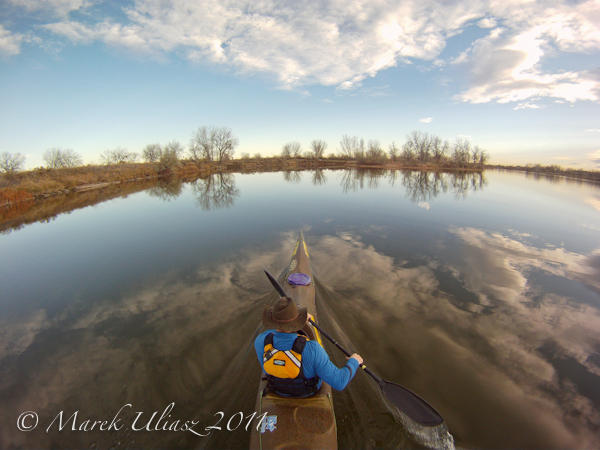 The same position of the mast, but the camera was lowered by 4″.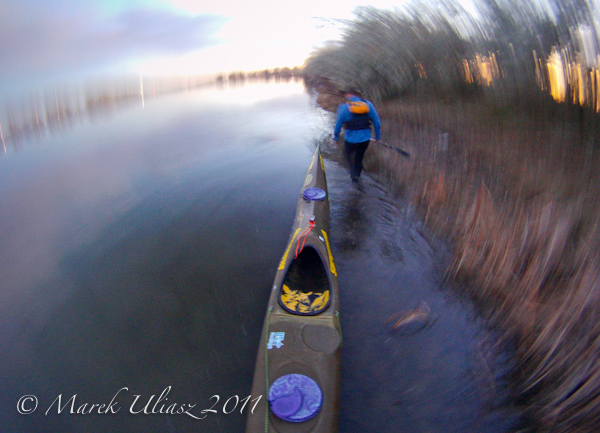 The last frame with a 0.5s long exposure: finishing my paddling after the sunset.
Related posts:
10 Minute Double Suction Cup Camera Mount for a Kayak Deck
Kayak Video Camera Mast – Sticky Pod Combined with Monopod
Paddling with Canon PowerShot G11 Camera on a Monopod Mast
A New Shooting Angle - Camera Video Mast on Thunderbolt Kayak
Sticky Pod Review - A Suction Cup Camera Mount for Kayak Photography
South Platte River with GoPro Hero HD Camera and Thunderbolt Kayak
Did you like this? Share it:
shopingserver
novinlink.in has expired
Because of this, the existing content of your website is not showing. If you are the registrant of this domain name and want to continue the use of your website, please contact shopingserver with an email to shopingserver@support.hostcontrol.com to renew the domain name.