I was looking for a new paddling camera satisfying the following requirements:
More compact than my Canon DSLRs (D40 and 5D) and easier to carry on my racing boats including Thunderbolt-X kayak.
Providing a better image quality than Pentax Optio W10 suitable for my stock photography. Pentax is great for paddling and shooting pictures for posting on web, but these pictures are usually too noisy for commercial applications.
Recording RAW format, if possible, to allow me more flexibility in picture postprocessing.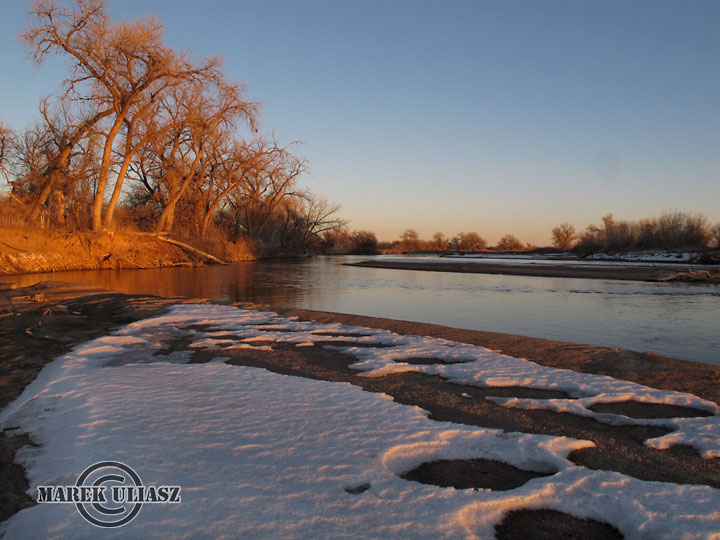 I have been following the Canon PowerShot G line of cameras. Canon offers waterproof housing for them. I got spoiled by my Pentax Optio W30 and, now, would like to see intervalometer built in every camera. Some time ago I discussed PowerShot G10 as a candidate for a paddling camera.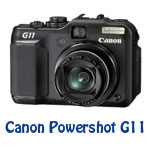 Finally, I bought the recent G11 model. I am still learning and exploring the new camera and took it for some testing in winter conditions on the South Platte River.
All pictures in this post were shot during my two latest paddle workouts with Thunderbolt kayak. There were shot with G11 (set on ISO=100) on the same sandbar about 2 miles upstream of Kersey.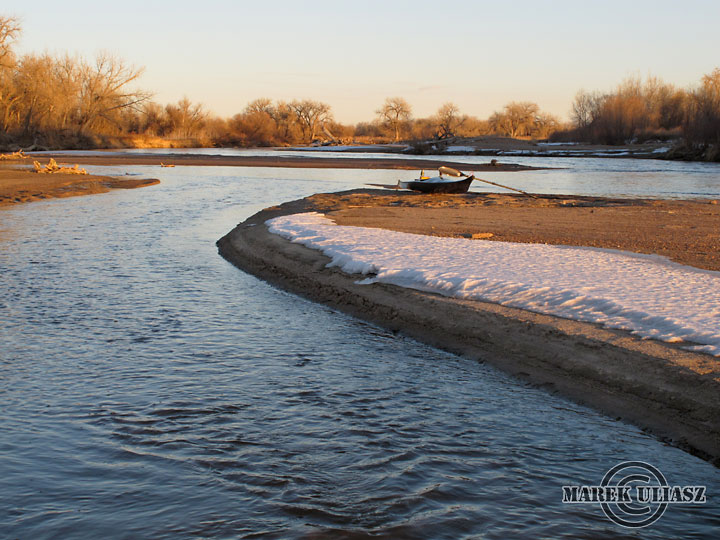 During the first trip I had a very nice sunny sunset (4 pictures). The light was quite contrasty. I could enjoy interesting patterns on sand and snow.
Two days later it was cloudy. The sun was barely visible under a layer of clouds. I used flash to shoot a picture of my kayak (below). It was much colder.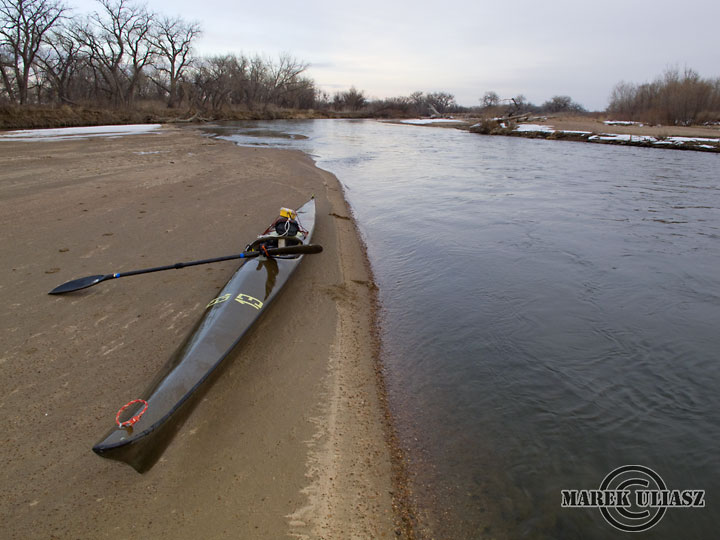 Right now, the camera travels in Pelican 1050 Micro-Case (a little too deep, I added some extra foam) on a kayak and in Lowepro Rezo 60 pouch (a pretty tight fit) on land. After more testing I will consider to buy some additional accessories for my PowerShot G11:
- Canon WP-DC34 Underwater Housing
- timer remote control. How to use it with a waterproof case? That may be a challenge!
- perhaps, lens hood and filter adapter. There are several third party accessories available for G11. A polarizer filter would be useful on the river.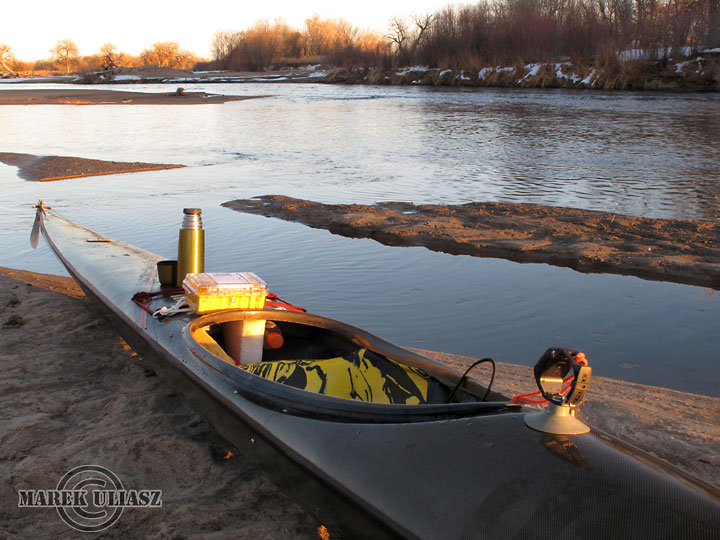 Certainly, I will be writing more about PowerShot G11. As a next step I am going to compare it with my other cameras: Pentax Optio W30 and Canon 5D mark II.
If you are using Canon PowerShot G11 (or earlier models) for paddling photography, please share your experiences. What accessories do you recommend?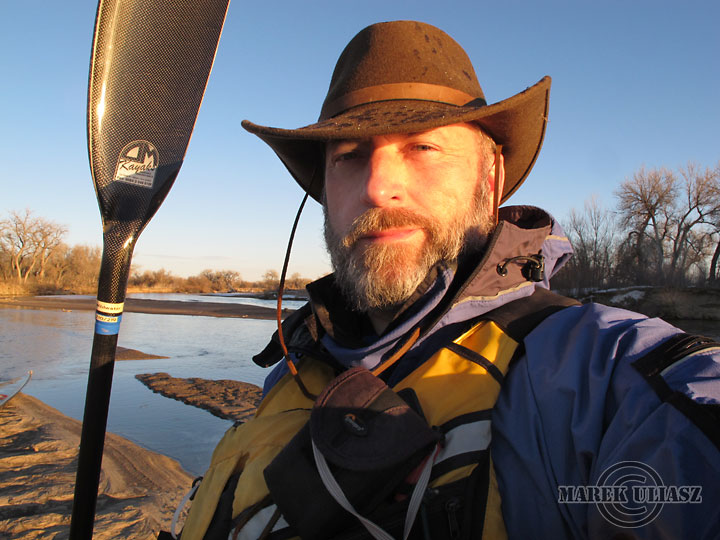 Did you like this? Share it: