December is time for me to decide where I am going to paddle next year and to purchase some annual access passes.
I live in Fort Collins in northern Colorado. Most of my paddling takes place in my local water within a short driving range. I am interested primary in flatwater paddling and race training, photography and some other outdoor activities like hiking and mountain biking. This post is written from own geographical perspective and experience.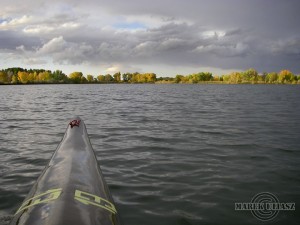 Free Waters
There are many free paddling opportunities near Fort Collins and in northern Colorado.
1. City of Fort Collins Natural Areas
There are many lakes and ponds in Fort Collins and most of them are available for paddling. I paddle, train and photograph a lot on Beaver Pond in Arapaho Bend Natural Area (1 lap is about 1 mile). Other popular water spots include Prospect Ponds and Dixon Reservoir at Pineridge.
2. Rivers
I paddle the entire winter and early spring season on the South Platte River near Greeley. Popular river segments include Brighton – Fort Lupton, Wildcat (on St Vrain Creek) – Miliken, Evans – Kuner. Water permitting I am trying to explore other river parts downstream to Fort Morgan.
Cache la Poudre River in Fort Collins provides more challenging paddling opportunities, but only during runoff season in spring and early summer (or when significant amount of water is released from Horsetooth Reservoir). I have also paddled lower St Vrain Creek and Big Thomson River below Loveland.
3. Denver Water Reservoirs. Every year I visit very scenic Gross Reservoir and Dillon Lake. These are longer trips from Fort Collins (1/2 or entire day).
4. Lake Hattie near Laramie, WY. I used to visit it quite often, but I am not sure what is its current status or water conditions. It is a popular destination for windsurfing.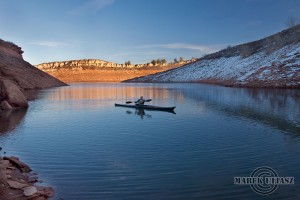 Larimer County Parks
They include Horsetooth Reservoir, Carter Lake, and Pinewood Reservoir.
Horsetooth Reservoir is one of my favorite places to paddles, especially, off the boating season )or in summer if I want to train in a boat chop). Horsetooth Mountain Park is a great area for hiking and mountain biking.
A single visit to Larimer County Parks is expensive: $7 per vehicle and $7 per boat (big power boat or kayak). Annual permits are more useful for me: $65 vehicle (Larimer County resident) and $35 paddling permit. It is "family" permit which allows 3 boats (non-motorized, non-registered boats such as canoes, kayaks, rafts, racing shells, sailboards) from the same household on the lake at the same time. So, my total is $100. They start to sell these permits on-line by December 1, so the permits are valid in practice for 13 months (December to December next year). 2010 Permits.
You can also access the Horsetooth Reservoir from Lory State Park (North Eltuck Cove). It requires to carry your boat for some distance (up to 1/4 mile at low water).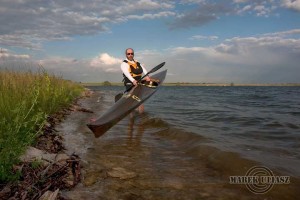 Colorado State Wilderness Areas
Numerous lakes in Colorado are controlled by Colorado Division of Wildlife. So called, Habitat Stamp is required for everybody (except children and seniors) even if you are not fishing or hunting and you just want to walk or watch birds or paddle. The habitat stamp is included in a purchase of fishing or hunting license. The stand-alone annual habitat stamp can be purchased on-line by $10.25.
I paddle regularly on Boedecker and Lonetree Reservoirs and, occasionally, on Douglas Lakes north of Fort Collins, and Dowdy Lake (Red Feathers Lakes). These are all State Wilderness Areas. Some access spots along the South Platte (e.g., Mitani-Tokuyasu near Kersey) are also SWAs.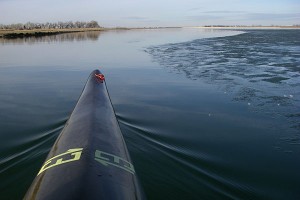 Colorado State Parks
Most of Colorado State Parks include lakes or reservoirs, often in a scenic mountain locations. I often visit two parks near Fort Collins: Boyd Lake ($7 – daily vehicle pass or $6 off season) and Lory ($6 per vehicle, access to Horsetooth Reservoir), and, sometimes, Lake Pueblo for winter paddling.
Annual parks pass costs $60 per vehicle and covers all kayaks and canoes you carry on it. For 2010 it is valid for 12 months since the date of purchase.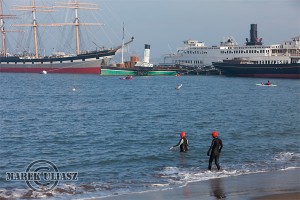 National Parks and Recreational Areas
Access to National Parks is quite expensive, e.g., Rocky Mountain National Park – $20 per vehicle for 7 consecutive days. If you plan more frequent visit or visit to different park, the annual pass makes sense, especially, that it also covers all federal recreational areas.
America the Beautiful – National Parks and Federal Recreational Lands Annual Pass – An $80 pass available to everyone which provides access to, and use of, Federal recreation sites that charge an Entrance or Standard Amenity Fee for a year, beginning from the date of sale. The pass admits the pass holder/s and passengers in a non-commercial vehicle at per vehicle fee areas, and the pass holder +3 adults (not to exceed 4 adults), at per person fee areas (children under 16 are admitted free).
I have RMNP in my neighborhood. I also plan to visit Moab (Arches and Canyonlands Parks). Paddlewise, I am interested in Arapaho National Recreation Area with Lake Granby. Yellowstone and Grand Teton are still waiting for me.
---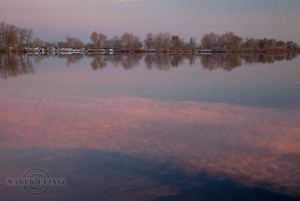 This December I purchased Larimer County Parks annual passes ($65+$35), Habitat Stamp ($10.25) and National Parks annual pass ($80) which I already used for San Francisco Maritime Park and RMNP. So far, I've spent $190.25 for 2010 access passes. I am not buying Colorado State Park annual pass unless I have a chance to paddle some other parks beyond my local ones. In 2009 I had the annual pass for State Parks, but not for Larimer County Parks.
Related posts and resources:
South Platte River below Denver – GPS/photo river guide
Cache la Poudre River from Laporte to Greeley
Big Thompson River below Loveland
Colorado Lakes and Reservoirs
Paddling Kayak and Canoe in Northern Colorado
Did you like this? Share it: