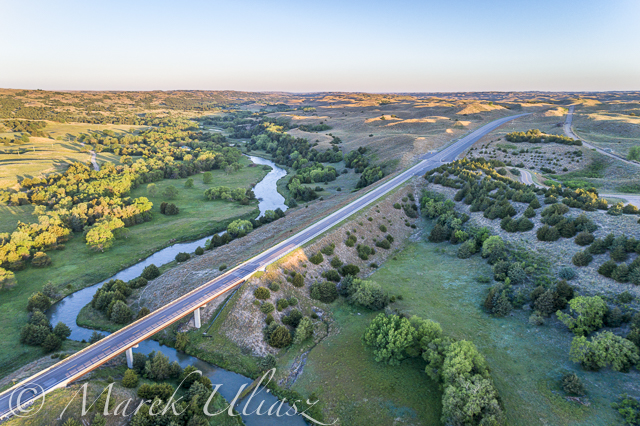 The Dismal River in Nebraska Sand Hills is one of my favorite paddling destination. I started paddling the Dismal in 2001 when training for Texas Water Safari. The river felt quite similar to the San Marcos River in Texas. Since then, I made several runs from Mullen to Seneca and to Thedford and one long run to Whitetail Camp in Nebraska National Forest. I always paddled Kruger's Sea Wind canoe there.
During my recent trip to South Dakota Kayak Challenge (72 mile paddle race from Yankton to South Sioux City on the Missouri River) I crossed Nebraska twice. Both times I camped in my Toyota 4Runner on the shore of Dismal River. I used those occasions to shot some aerial pictures of the river with DJI Phantom 4 pro quadcopter.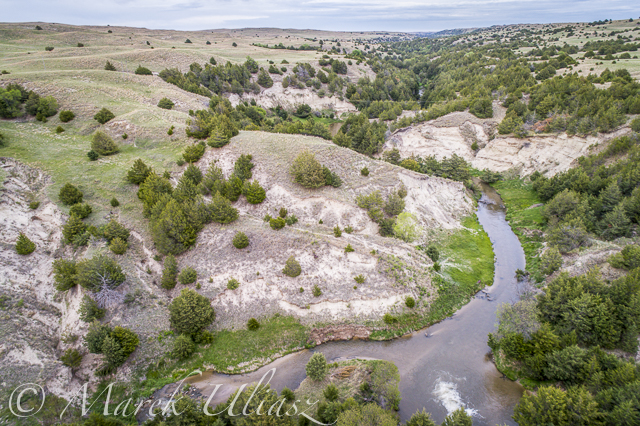 The confluence of South and North Forks of the Dismal River below highway 97 near Mullen. It's a launching place for kayak and canoe trips. The trail from a parking spot on the right shore to the river is very steep with a vertical drop at the end. It would be nearly impossible to return back. My aerial pictures reveal that there is rather gentle longer path to the river on the left shore.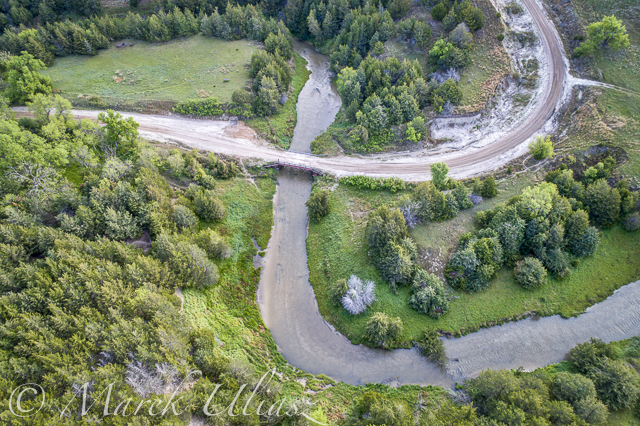 Seneca Road bridge were most people finish their paddling. I stayed for one night there watching fire bugs. I believe that a little green meadow is a private camp (ask at Sandhills Motel at Mullen).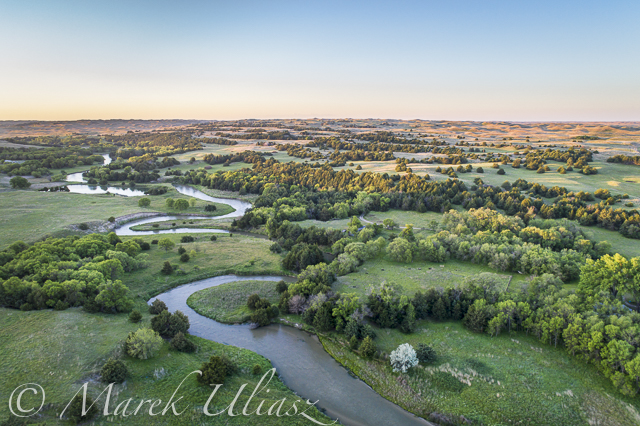 The Dismal meanders above highway 83 near Thedford.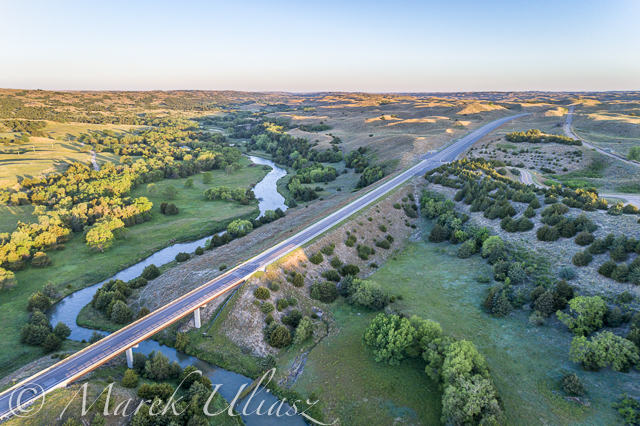 The highway 83 bridge near Thedford. The good spot for landing is a little below at the old bridge. It is marked as a scenic overview.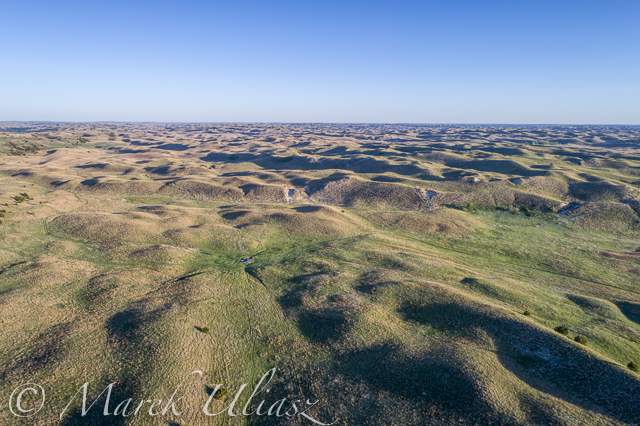 Sand Hills above the Dismal River valley.
My old posts from paddling the Dismal River may be rather outdated, but the river character stays the same. My last paddling from Mullen to Thedford was in 2009.
Have you paddled the Dismal River lately? Any new developments or obstacles?
Related posts:
Dismal River 2009 – Slideshow from Paddling Nebraska Sandhills
Dismal River map with some mileage
Dismal River – The first encounter
Dismal River – Through barbed wire fences
Dismal River – In November Rain
Did you like this? Share it: