Sunday afternoon, February 15, 2009. 2×5 mile paddling workout on the South Platte River: upstream from Kersey to the Plumb Ditch dam and back down the river, about 3 hours with some playing and shooting at the dam.  Flow at Kersey: ~500cfs.
Four solo kayakers: Jeremy in a wildwater racer, Rob in Spencer X-treme canoe, John in Ruahine Opus, and me in Thunderbolt-X kayak.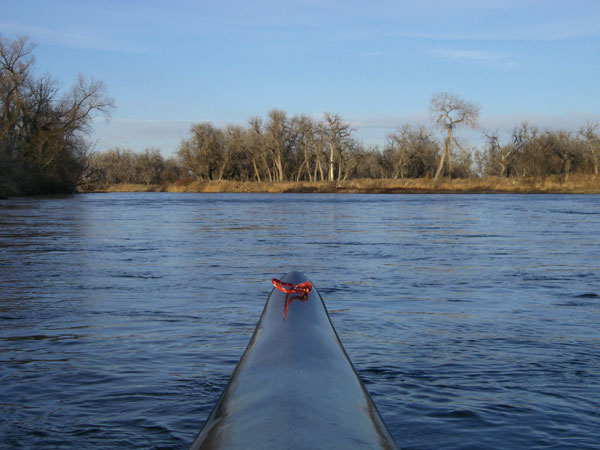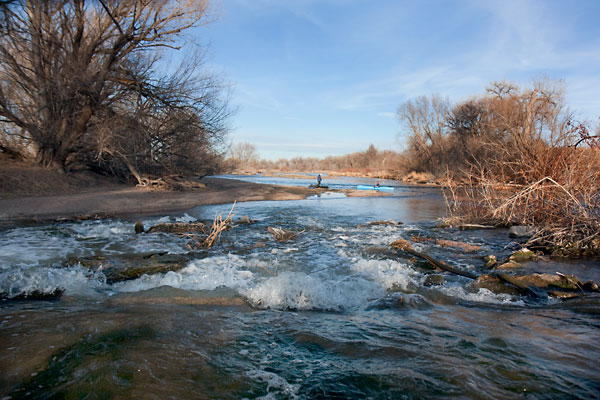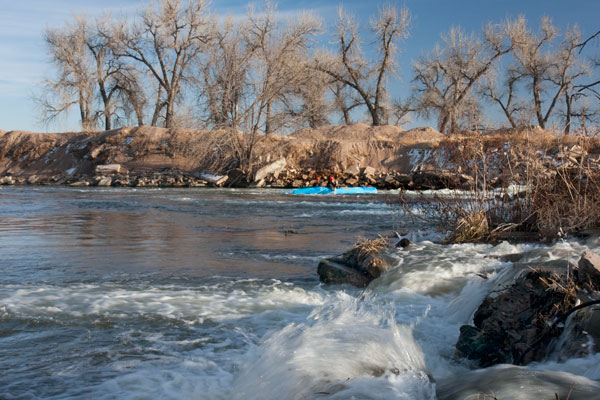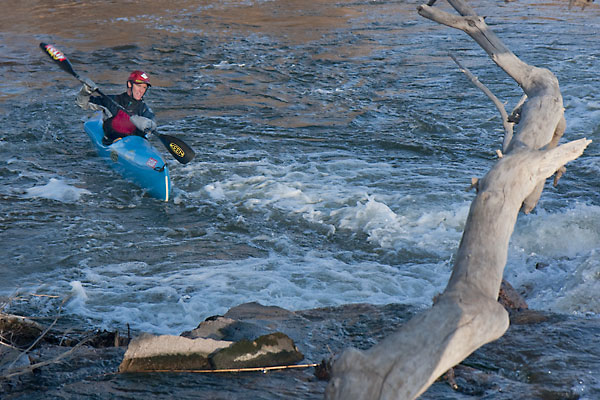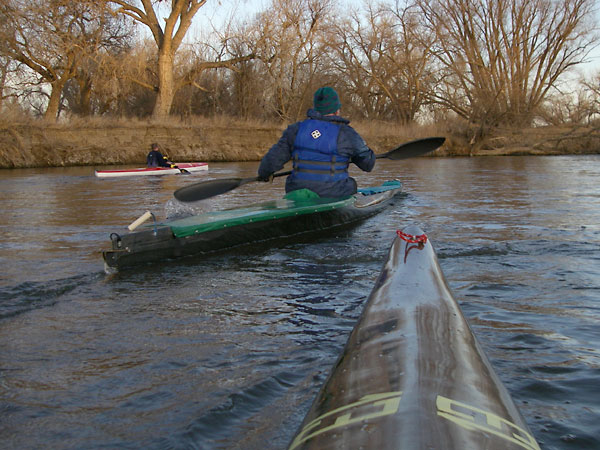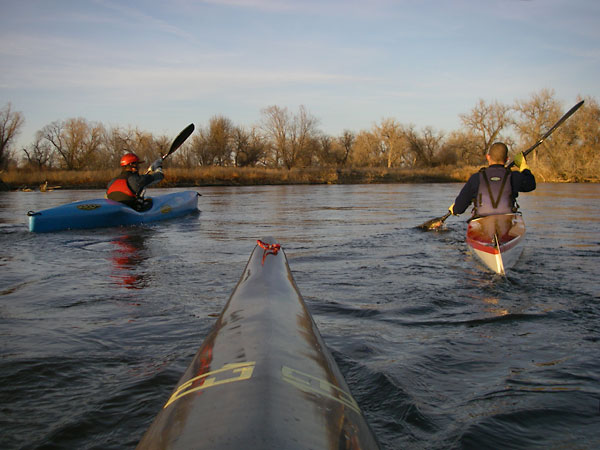 Cameras: Pentax Optio W30 (pictures from a kayak) and Canon EOS 40D with EFS 17-55mm zoom lens (pictures at the dam).
South Platte River below Denver – GPS/photo river guide
Returning Back to (Paddling) Life
Old Truck, Young Eagle and the South Platte River Mysteries
Paddling Thunderbolt Kayak in Tight Places – Lone Tree Creek
Kayaking on Saint Vrain and South Platte Rivers near Platteville
South Platte River – Another View or How to Photograph the River?
Did you like this? Share it: