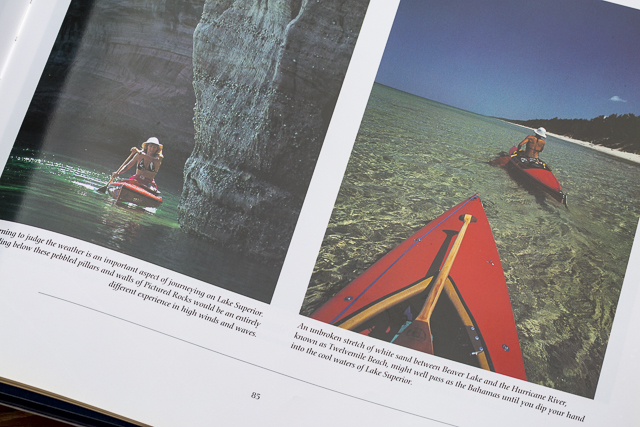 There are several books which have influenced my paddling and photography. One of them is definitely Superior: Journeys on an Inland Sea, a wonderful coffee table book by a Canadian couple, Gary and Joanie McGuffin, full of great pictures from their kayak and canoe trips on Lake Superior.
I believe that most of the pictures including a paddler (i.e., Joannie) were carefully staged, but they are still impressive. I am not aware of many photography books published by paddlers. Only Joel W Rogers comes to my mind.
This in an old book. I bought it probably 20 years ago. Nowadays, you can buy used in a good condition for a few dollars. Originally, I posted this review in December of 2004.
After getting this book I started to plan my own paddling trip on Lake Superior. It hasn't happened yet with an exemption of a very short exploration of sea caves near Bayfield when driving back from Michigan and another short car visit in the same area. However, the book has had significant impact on my paddling.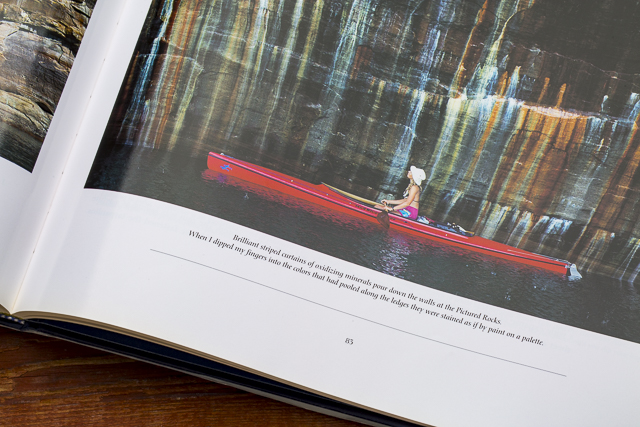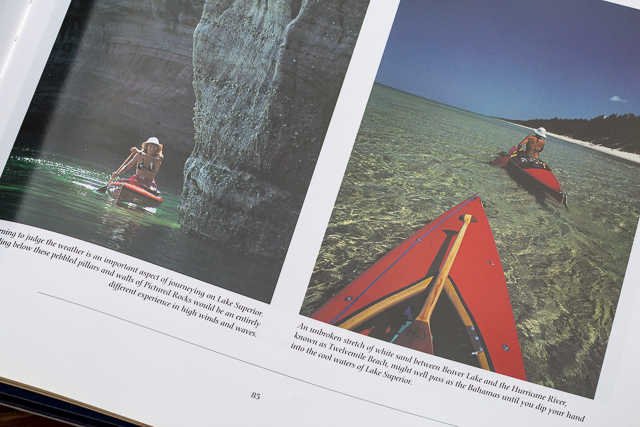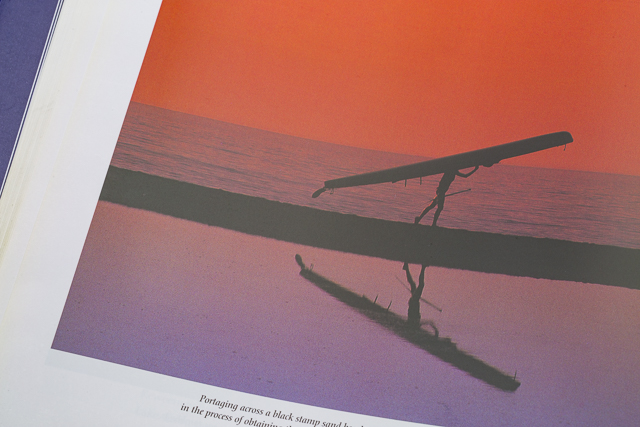 I was intrigued by weird looking kayak-canoes used by McGuffins. After some research I learned about Verlen Kruger and his expedition canoes. McGuffins paddled his Monarch canoes. As a long time kayaker I wasn't immediately convinced by Kruger's designs, but after reading about some other long distance expeditions and e-mail exchange with Norm Miller I became a happy owner of Sea Wind canoe #127 in the summer of 2001.
The McGuffins published several other books including Paddle Your Own Canoe, Where Rivers Run: A 6,000-Mile Exploration of Canada by Canoe, In the Footsteps of Grey Owl, Canoeing the Great Lakes Heritage Coast devoted to the 2003 expedition is also worth visiting. Again, a lot of wonderful pictures including impressive panoramas. It was example of a modern expedition combining a home built strip canoe with a high technology equipment – digital cameras, laptop and satellite communication to send updates from the trip. They also produce Wilderness Paddling calendar. It is worth to visit their web page.
Did you like this? Share it: