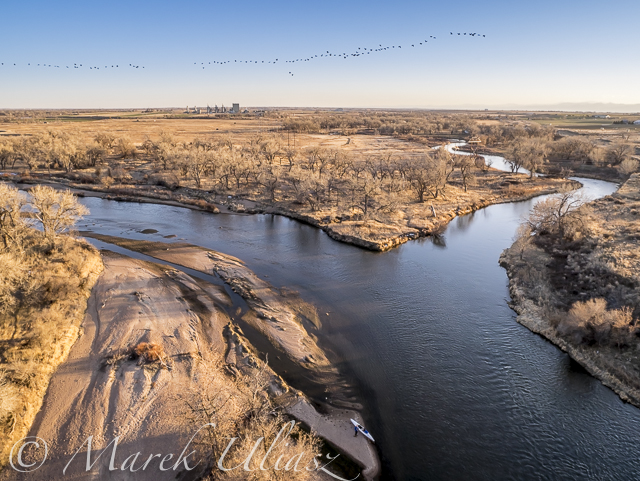 During my
last paddling trip
I made a stop to photograph the confluence of St Vrain Creek and South Platte River below Platteville. It was just before sunset. Hundreds of Canadian geese were passing by. I had my drone about 8 minutes in the air and some of flying geese were captured in my pictures.
Pictures of my drone (DJI Flame Wheel F550 with Panasonic Lumix GM1 camera) were shot earlier during my first stop at Wildcat Mound about 1 mile below the confluence.
My next visit to this river section with be probably on SUP and without the drone. I paddle Badfish SUP with a short fin which is probably safer at some shallow and rocky spots below the confluence.
Did you like this? Share it: