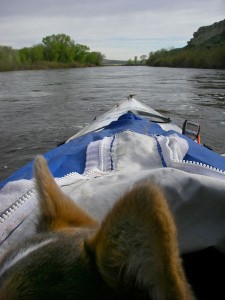 I spent the Memorial Day weekend together with Connie and our two dogs at Saratoga, Wyoming. I raced in the Wyoming Outback Challenge, 44 miles on the North Platte River, on Sunday, but I also did some river runs before and after the race. In these two trips between Treasure Island and Pick Bridge I was accompanied in my Sea Wind Canoe by Pixel, our water Corgi.
Pixel has grown up with our Newfoundland girl, Dax, and is real water dog. We paddled together on my local lakes in northern Colorado and on the South Platte River. The North Platte was his debut on a bigger river with some waves and splashes. We paddled with a spraydeck on (except of posing for pictures below). These were short trips below 2 hours on a very fast river. Pixel was just sitting very calmly between my legs. Without a spraydeck he has tendency to walk around and climb to the deck.
He didn't care about waves or wildlife. We were passing very close to geese, pelicans, a bald eagle, and deer. However, he growled at cows.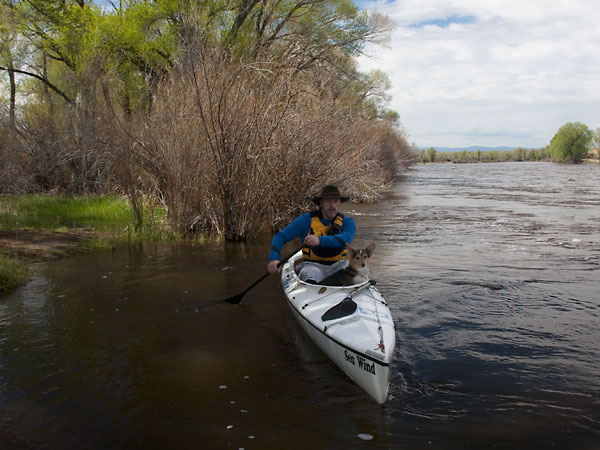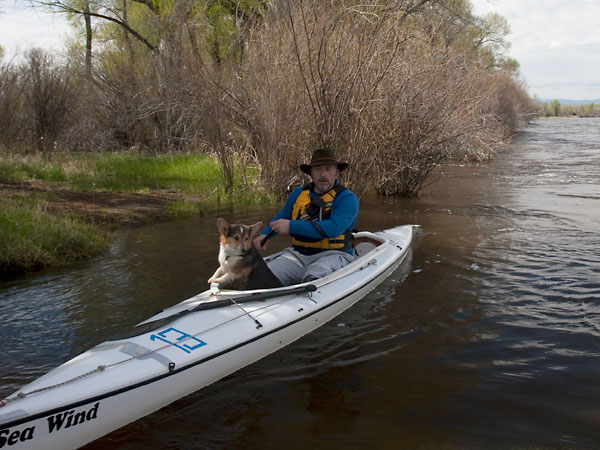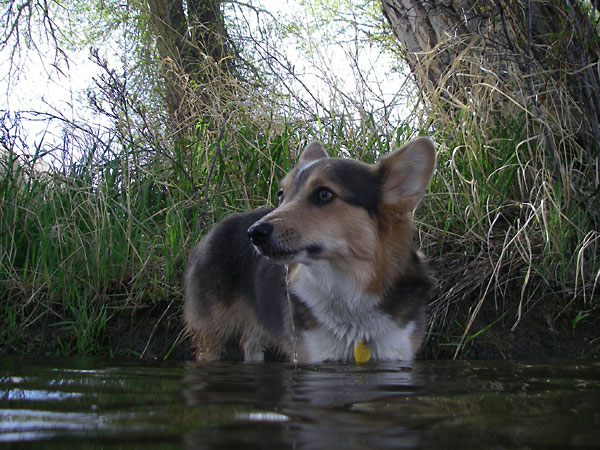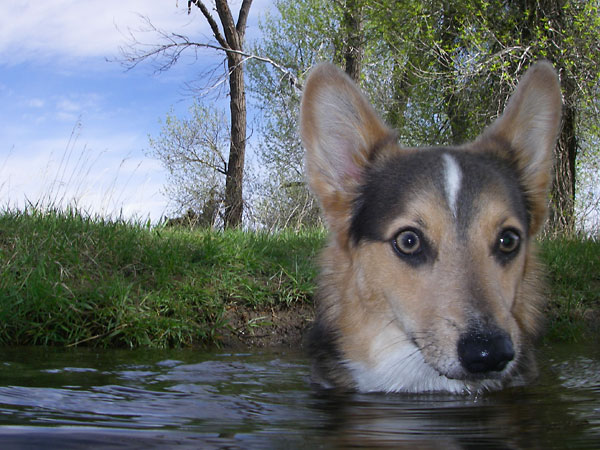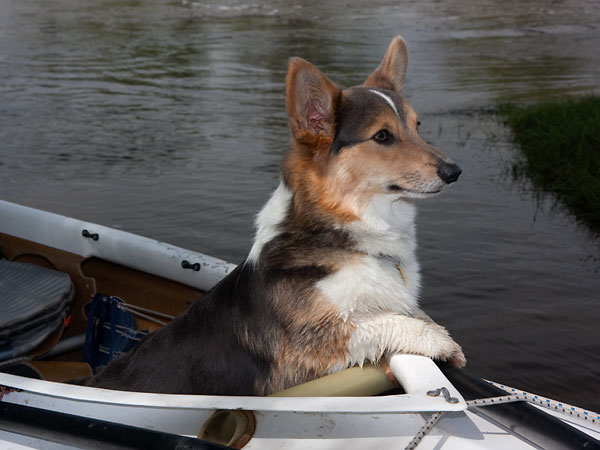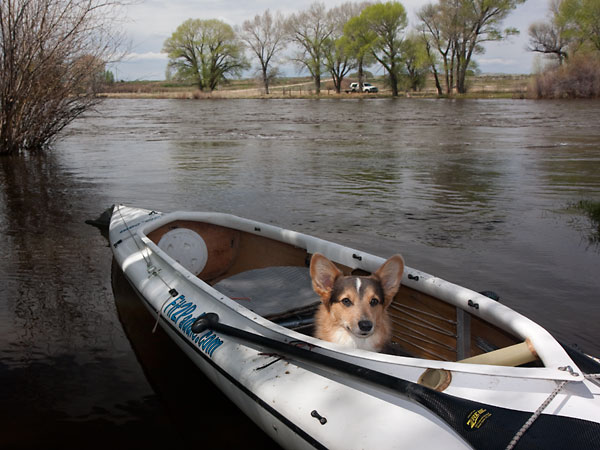 Did you like this? Share it: