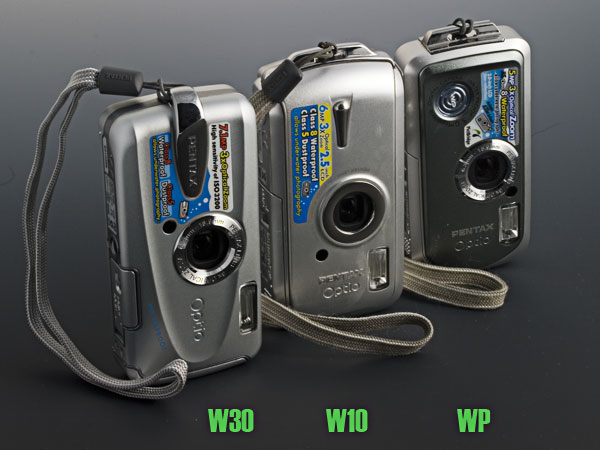 I am adding polls to my blog. Let's start with the poll about your paddling camera.
What a compact digital camera (i.e., a point-and-shoot camera) do use for paddling? So, this pool does not cover DSLR, prosumer cameras or camcorders.
Multiple answers are allowed. You are welcome to add any comments or remarks, especially, if you have a camera that doesn't fit into the questions below.
What a digital compact camera do you use for paddling?
Pentax Optio W (WP, W10, ..., W60) (47%, 96 Votes)
Olympus Stylus SW (770, ..., 1030, 1050) (29%, 59 Votes)
other point-and-shoot with waterpoof protection for storage only (10%, 20 Votes)
other point-and-shoot with a hard waterproof case (7%, 14 Votes)
other, please explain, write a comment (5%, 10 Votes)
other point-and-shoot with a soft waterproof case (1%, 3 Votes)
GoPro Hero (1%, 2 Votes)
Total Voters: 204
Loading ...
As visible on the picture above I own three models from Pentax Optio line: WP, W10, and W30. However, my first paddling digital camera was Canon PowerShot S40 with a waterproof case.
Do you have any suggestion for future polls which may be interesting for "Paddling with a Camera" readers?
Related posts:
Did you like this? Share it: