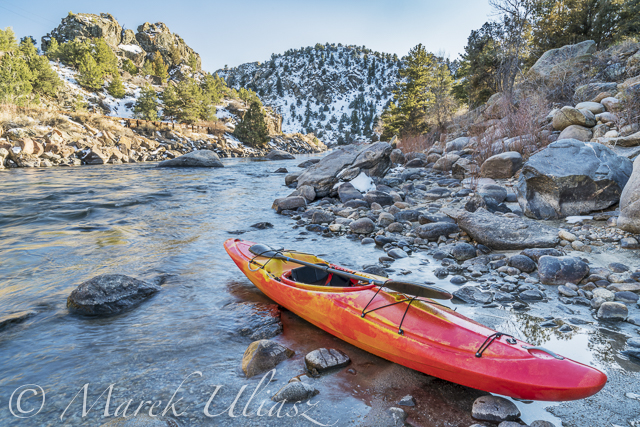 I started my February trip to southern Colorado with visiting Paint Mine Interpretive Park at Calhan east of Colorado Springs. I spent there evening and next morning photographing fantastic clay and sandstone erosion formations. I added some pictures to my stock photography portfolio. I am definitely going to return back to that badlands.
Next, I drove to Salida to pick up a new kayak, Jackson Kayak Karma RG from Colorado Kayak Supply. I was surprised by amount of water flowing in the Arkansas River. I spent afternoon and next morning at Great Sand Dunes National Park hiking and photographing. My new kayak got wet its bottom at Medano Creek.
After sand dunes I drove north back to the Arkansas River with a short side trip to Crestone. I did some shooting and a little bit of paddling at Big Bend. Then, I moved upstream to Heckla Junction. According to a ranger, the river flow was around 400cfs due to a reservoir release. I saw one raft finishing a run through Brown Canyon. I did some upstream/downstream paddling to the first rapids. I didn't have spray skirt, otherwise I would try to push further upstream.
Since that trip, I did some paddling with Karma kayak in northern Colorado on the Horsetooth Reservoir and in a bike-paddling mode on the South Platte and St Vrain rivers.
Related posts:
Searching for Paddling Water in Southern Colorado – Part 1
Did you like this? Share it: