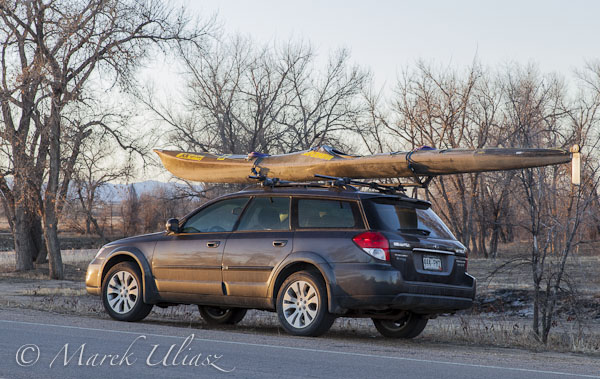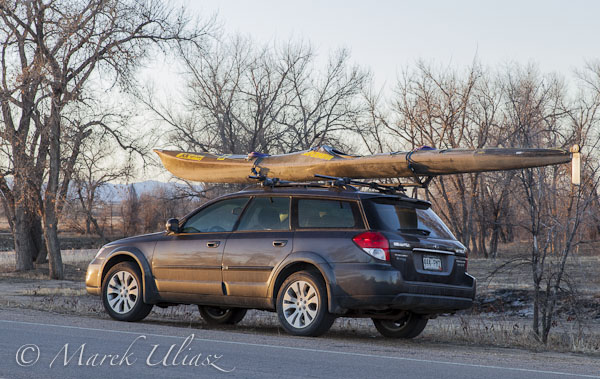 I haven't paddled my JKK Supernova kayak since 2012 Missouri River 340 race. I decided that to rinse some Missouri mud off.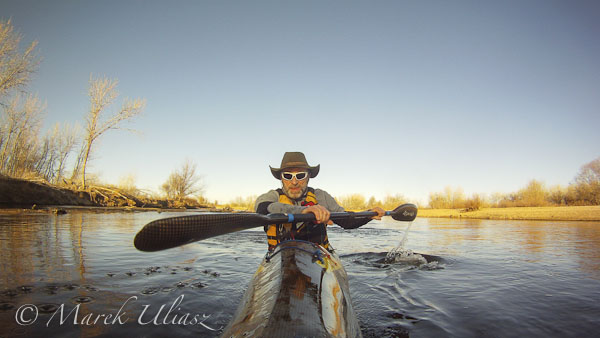 Paddling upstream with GoPro camera mounted in the front deck.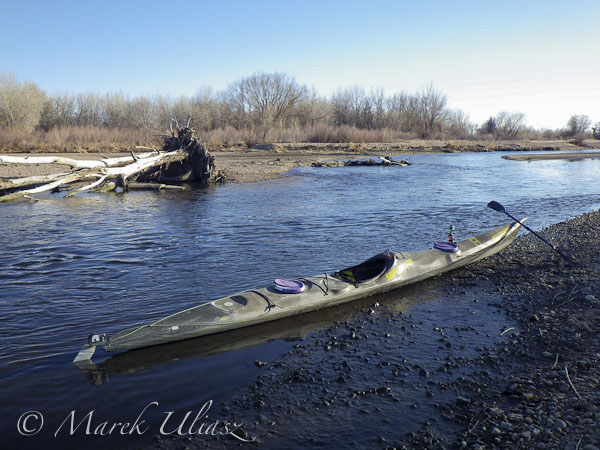 About 2 miles upstream of Fort Lupton. The river was shallow, fast, twisty, stinky … Near perfect! I had a great workout.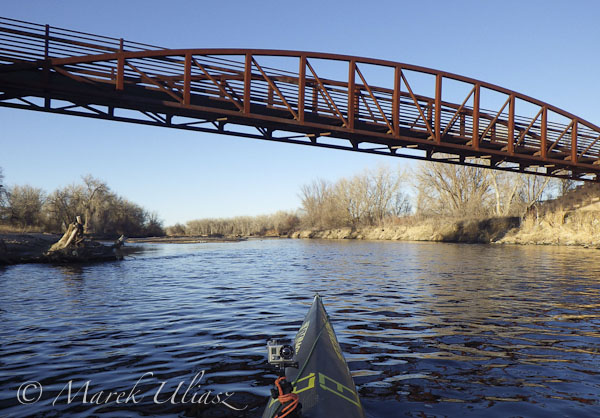 Back to Fort Lupton.
I have paddled JKK Supernova starting at Fort Lupton several times this winter. It seems that my driving time from Fort Collins is about 45 minutes and is not longer than driving to Kersey below Greeley. I didn't try to paddle my SUP since some spots were too shallow for a fin.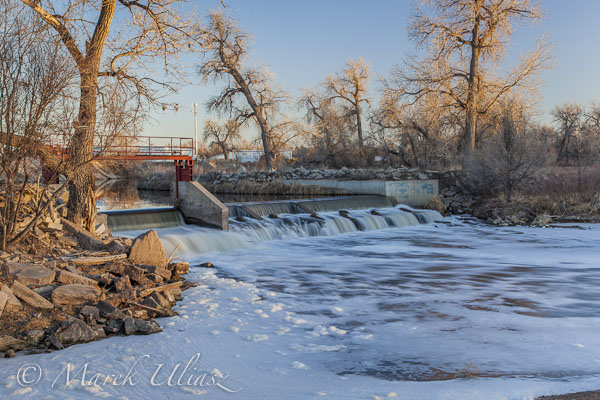 This is a diversion dam just below Fort Lupton. I've paddled the river between Fort Lupton and the confluence wit St Vrain Creek. There are 7 dams in this short section. Maybe, it's a time to run it just for documentary purposes, certainly, not for recreation. It feels like a packrafting project.
Related posts:
South Platte River below Denver, Colorado – GPS/photo river guide
Did you like this? Share it: