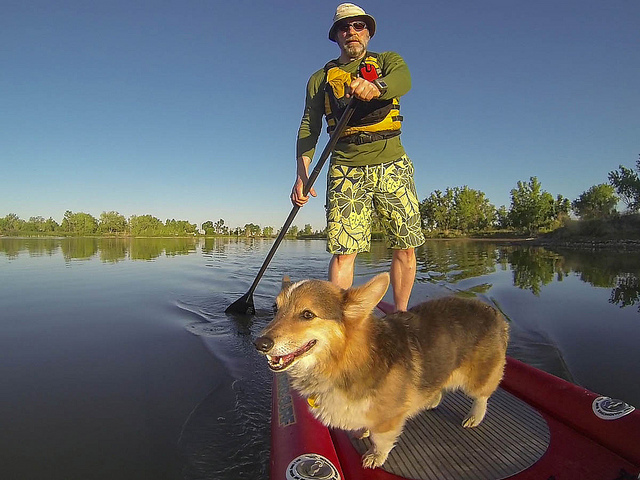 Pixel, the Corgi, grew up with Dax, the Newfoundland, and he believes that he is a water dog. He was my paddling companion in many trips taken in Sea Wind canoe. We paddled together all local lakes and several rivers including South and North Platte, Dismal, and Niobrara.
A year ago I started stand up paddling and Pixel is paddling with me on calmer lakes. He likes to ride on a stern or on a bow. Badfish SUP, a stable, whitewater board is not a challenge for him. However, a narrower and slippery Bark Expedition SUP may be more tricky and Pixel took some swims.
I've got a life jacket for him and we will certainly try it since water is getting cold.
Related posts:
To SUP or to Not SUP?
Paddling with Pixel, the Water Corgi
Bennett Peak to Pick Bridge on the North Platte River, Wyoming
Did you like this? Share it: