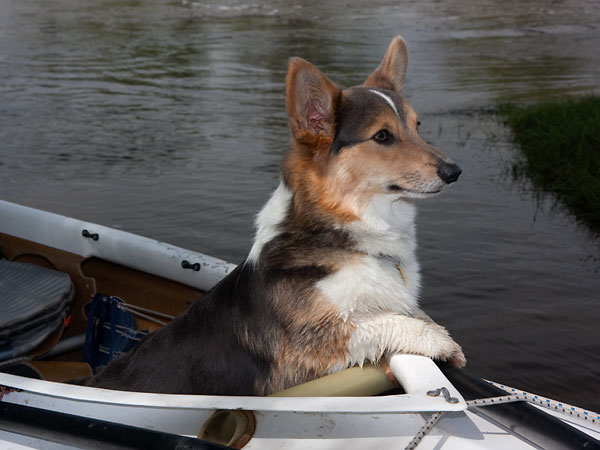 I am extending my paddling on the North Platte River in southern Wyoming. Last Sunday I had a very nice trip from Bennett Peak campground to Pick Bridge below Saratoga. I paddled Sea Wind canoe with Pixel,
the water corgi
, as a partner. Connie with Dax were waiting for me at the Pick Bridge. It was a fast training run: 36 miles in exactly 4 hours without any stops.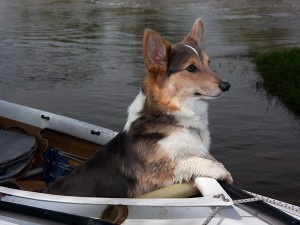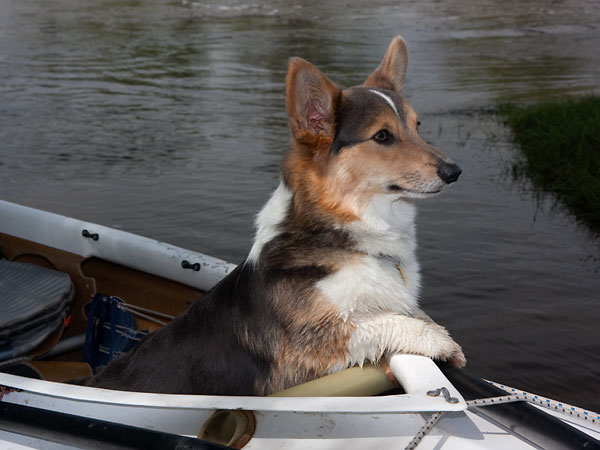 River flow: ~1700 cfs in the North Platte at Northgate + ~1000 cfs from the Encampment River joining just above Treasure Island, ~4500 cfs in the North Platte further downstream. It was still high water, but much lower than a month ago during the Wyoming Outback Challenge. A perfect weather with just a moderate wind, very green with a lot flowers. A lot of wildlife including nesting bald eagles.
The river below the Bennett Peak campground is very scenic. It flows in a granite canyon with many rocks and cliffs. There are multiple narrower channels in several places. Paddling was easy. I suppose that it may be more challenging at lower water: some rocks sticking out and rocky shallows in some channels.
Driving to the Bennett Peak access takes some time. It can be reached by 19 mile long dirt road starting at highway 230 a few miles east of Riverside. The road is well marked and pretty scenic. The first 10 miles you can drive at highway speed, then you need to slow down.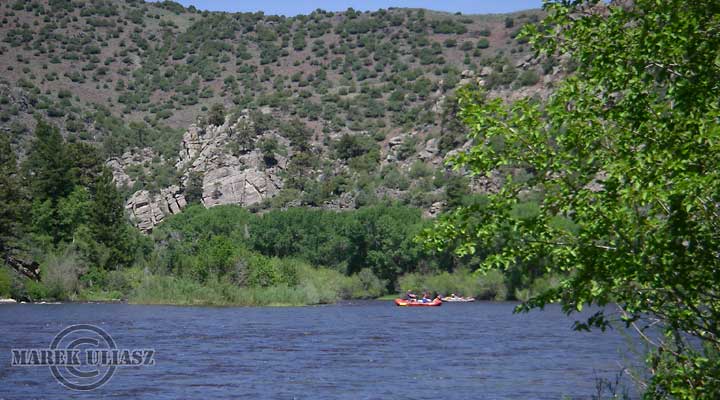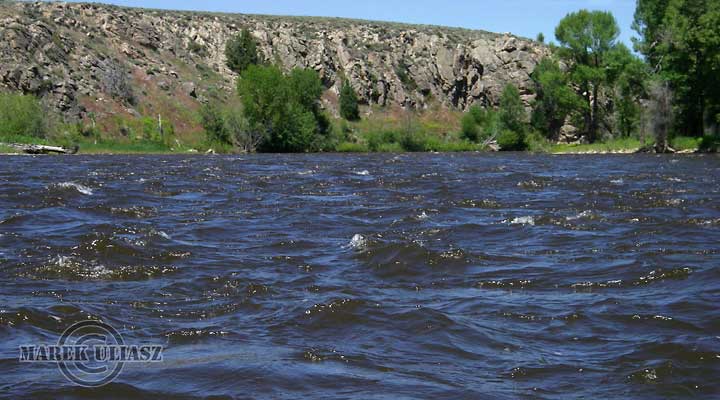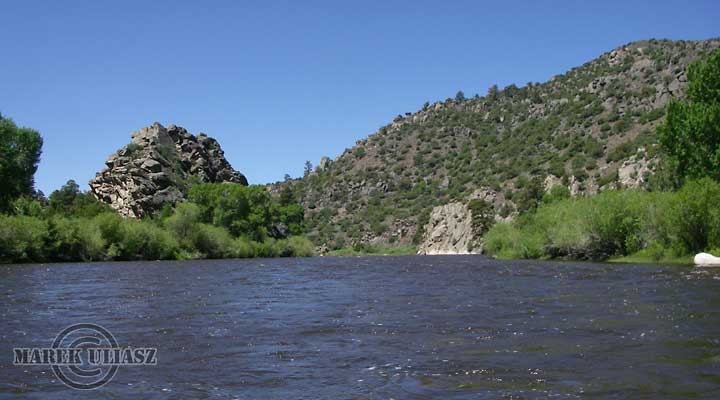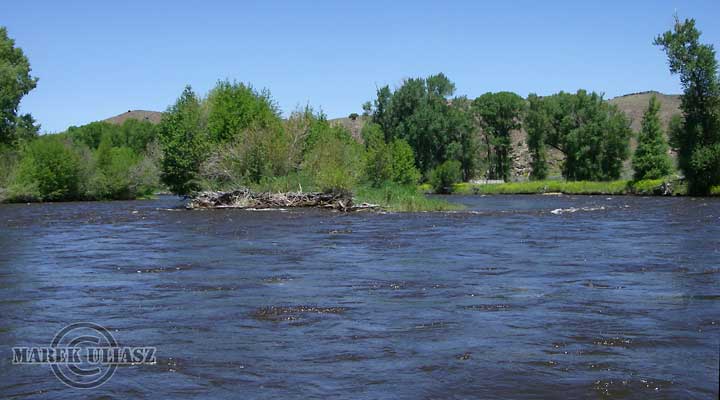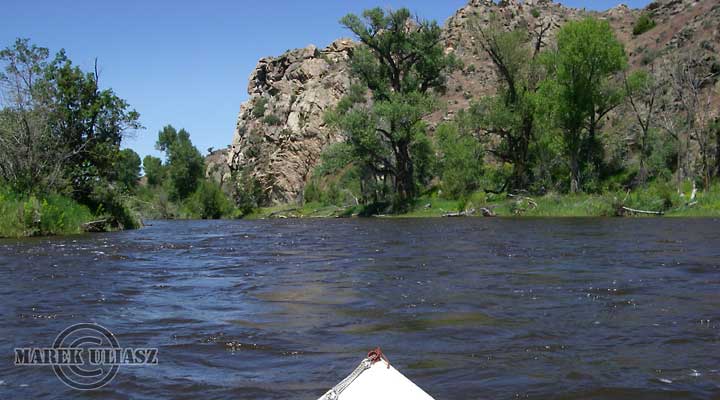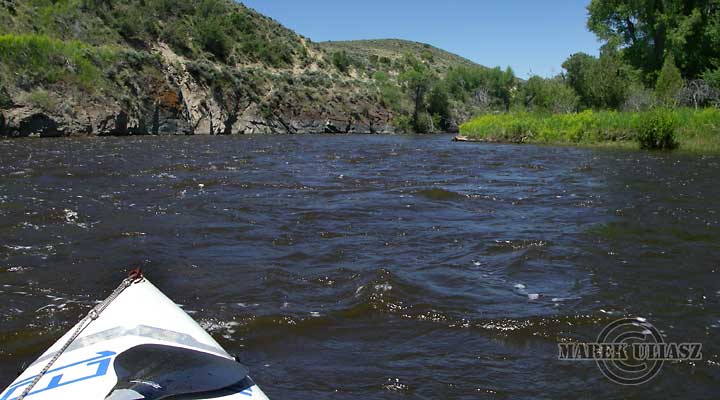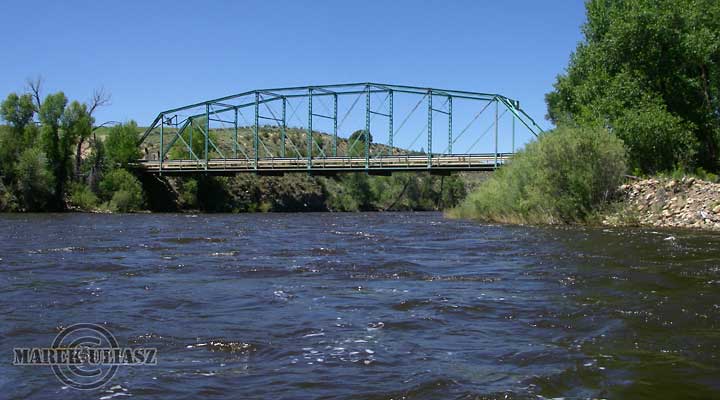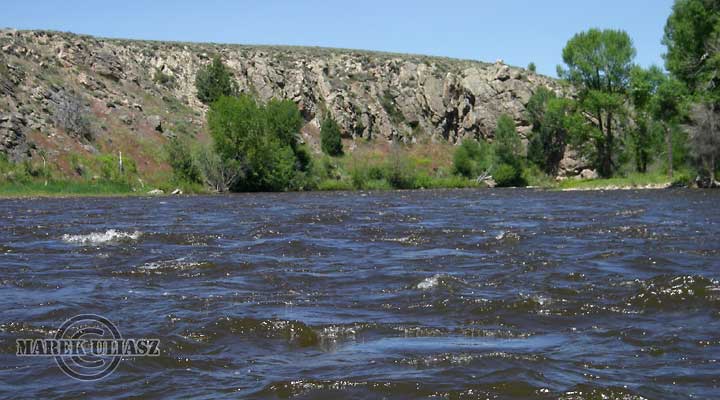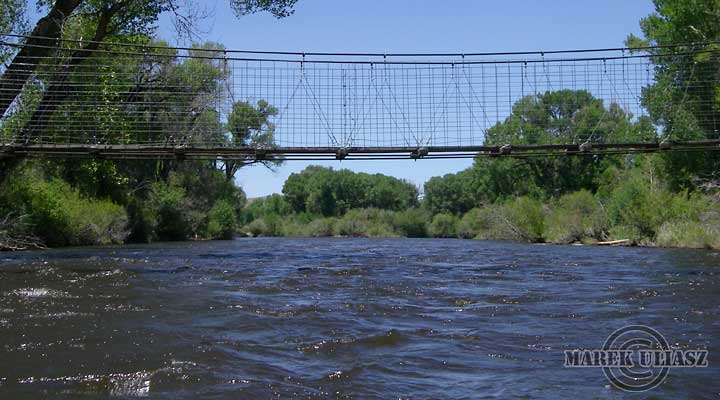 Did you like this? Share it: