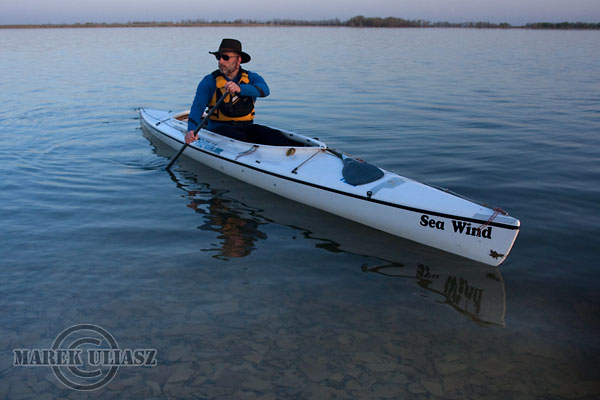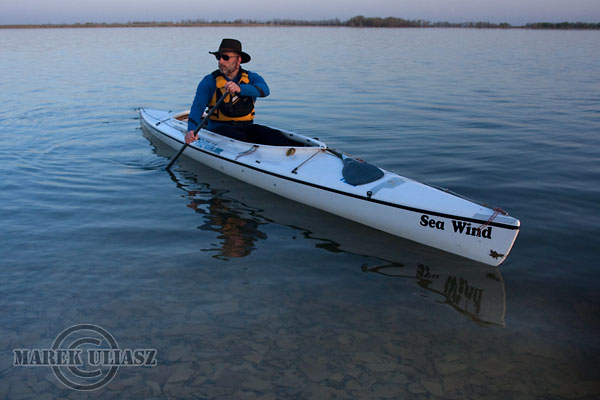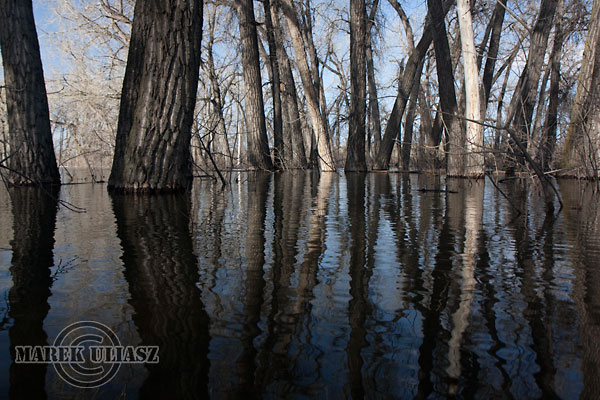 However, in springtime when reservoir is full it's time to explore some hidden treasures – submerged cottonwood forest in different lake corners. Please note that the heron rookery is a restricted area.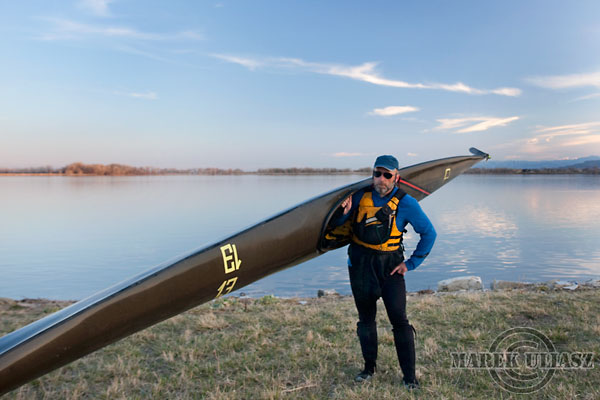 During last few weeks I paddled different boats on the Lonetree Reservoir: Surfrigger (outrigger canoe), Thunderbolt-X kayak, and Sea Wind Canoe. I cannot take Surgrigger into tight passages between cottonwood trees.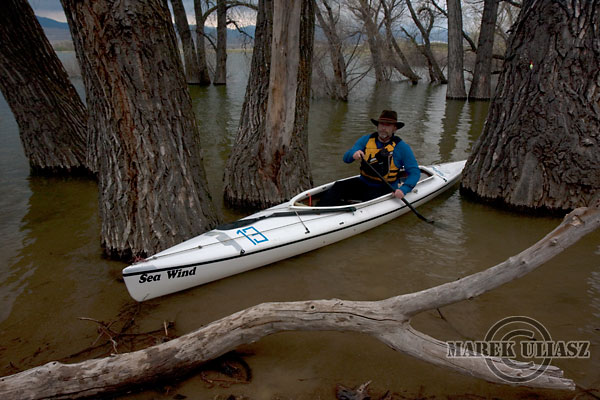 There is a lot of floating debris after recent heavy rains. So, Sea Wind is the best choice for my exploration.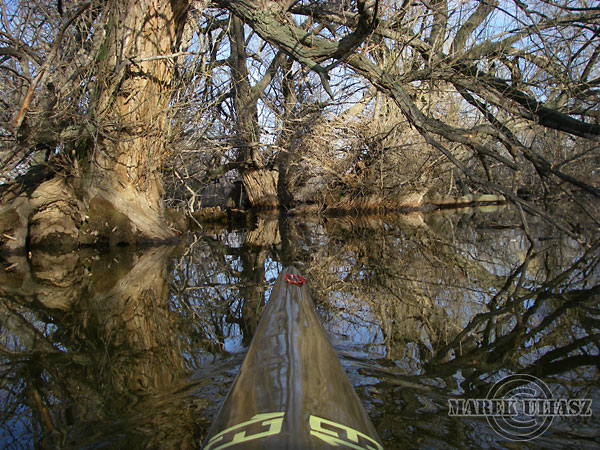 7 years ago I was training here with Spencer X-treme canoe for my first Texas Water Safari. I couldn't find any other place in my vicinity to
practice portaging
over fallen trees and log jams.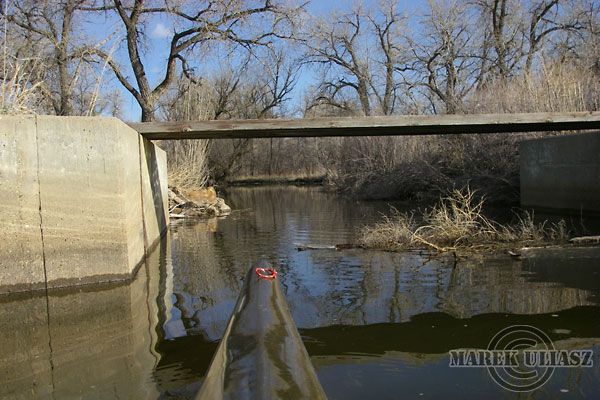 At this high water level you can even escape the lake and explore some irrigation channels.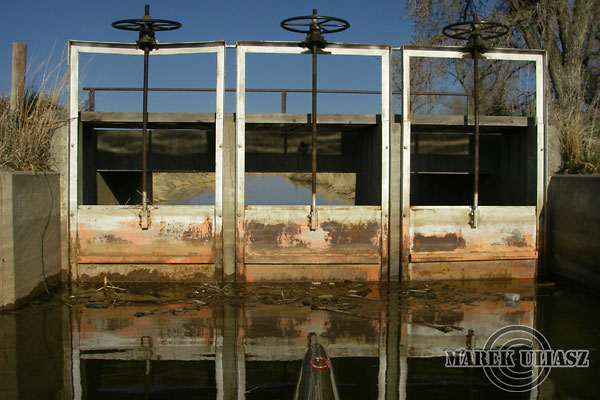 You can easily find the inlet of a supporting channel to the lake. It is a little water cascade over headgates when the lake is low, but at this time it was the same water level in the reservoir and channel. However, there is also another entry to that channel hidden in woods which I discovered this year. No portage.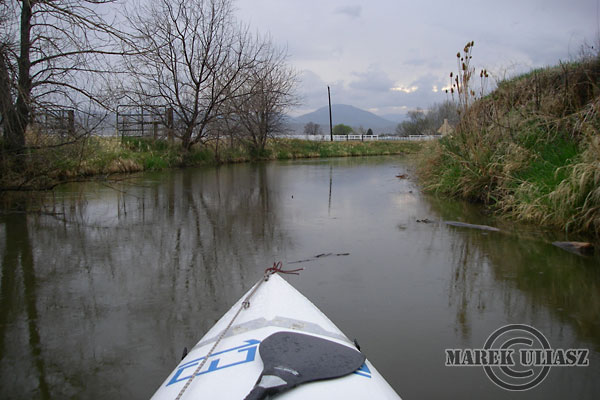 Paddling away from the lake across farmland. Deep water, big fish, water foul.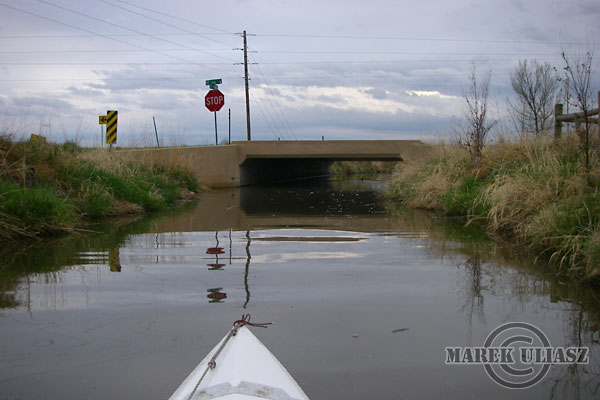 How far can I go? County road 14 bridge.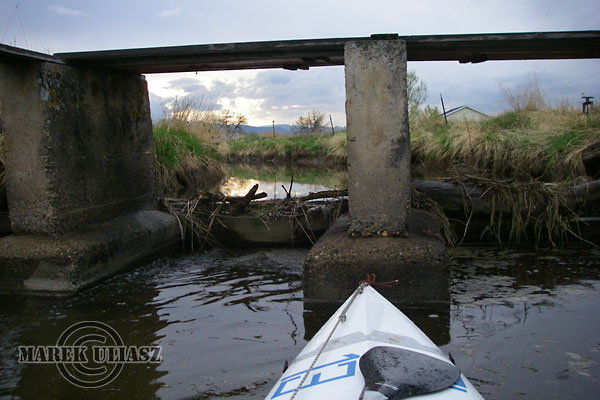 About 0.5 mile from the lake – another headgate and my turning point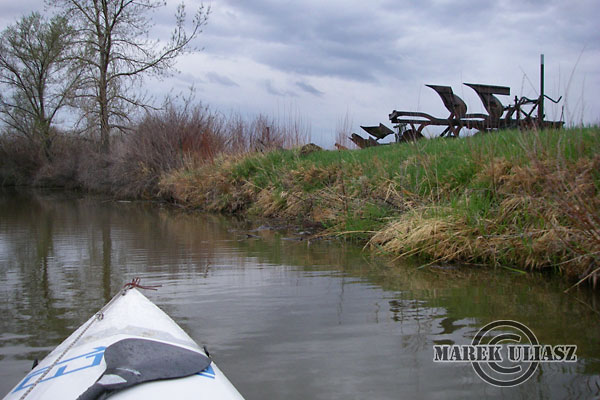 All pictures from a boat were shot with Pentax Optio W30 camera. They turned pretty good, especially, during the last paddling with overcast and a drizzle or rain. Paddling selfportraits were shot with Canon EOS D40 DSLR camera on a tripod with aid of the programmable self timer.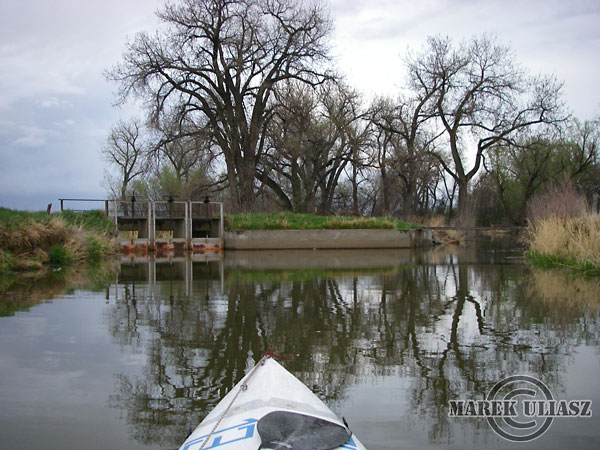 Returning back to the lake.
Did you like this? Share it: