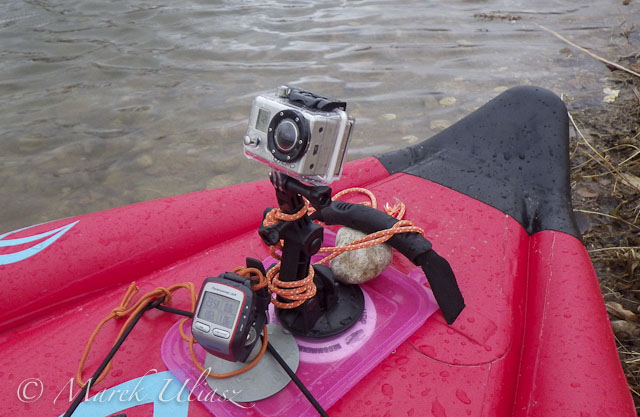 I am using suction cups on all my kayaks and canoes to mount cameras and GPS devices. Of course, you need a smooth surface to attach a suction cup. Rinsing the deck of your boat with water usually provides a stronger grip. But, what to do with decks which are not smooth like in the case of inflatable boats?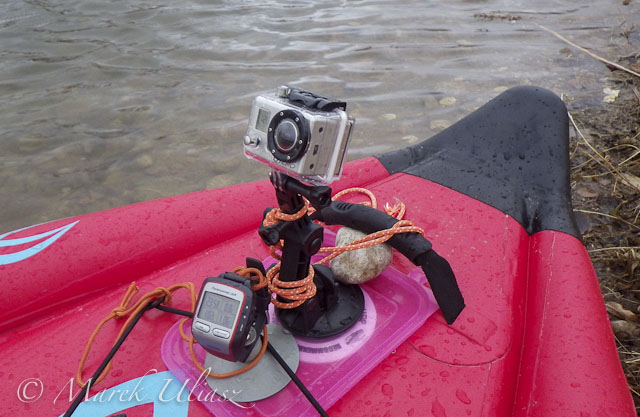 I faced that problem during my first paddling this season on Beaver Pond with Badfish inflatable SUP (stand up paddleboard). Here is my quick and temporary solution: a lid of plastic box tacked under bungees and a handle in the front deck of my SUP. It provided just enough smooth surface to place my Garmin Forerunner GPS on sticky pod suction cup and GoPro Hero camera on its original suction cup mount. My suction cup dashboard worked pretty well for quiet water paddling.
As a more permanent setup, I would probably use more a solid plate (plexiglass?) with holes to tie it to available anchor points. Do you have any other suggestions or ideas?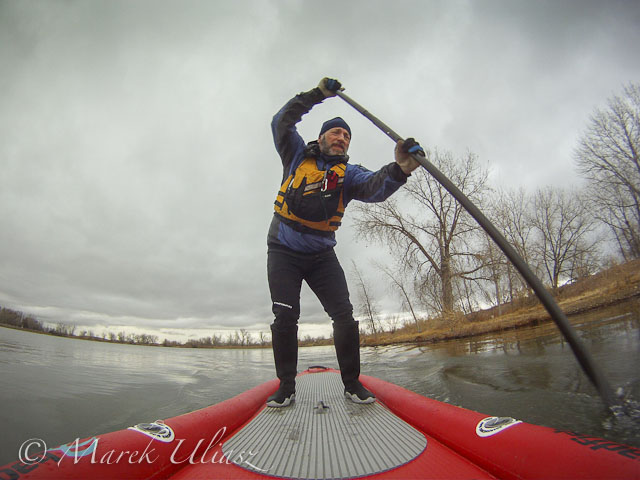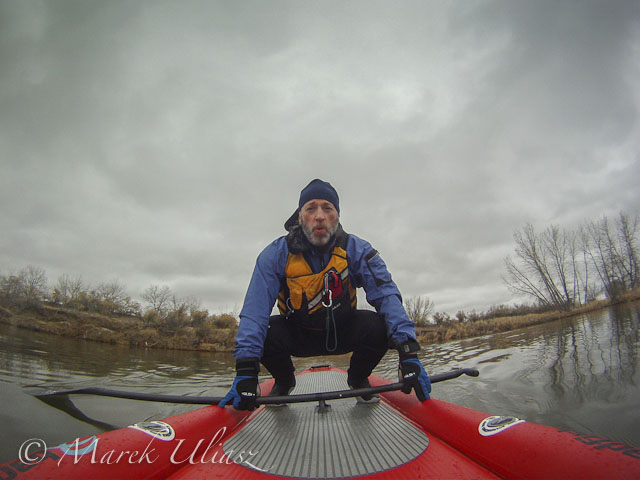 It was rather cold and cloudy day …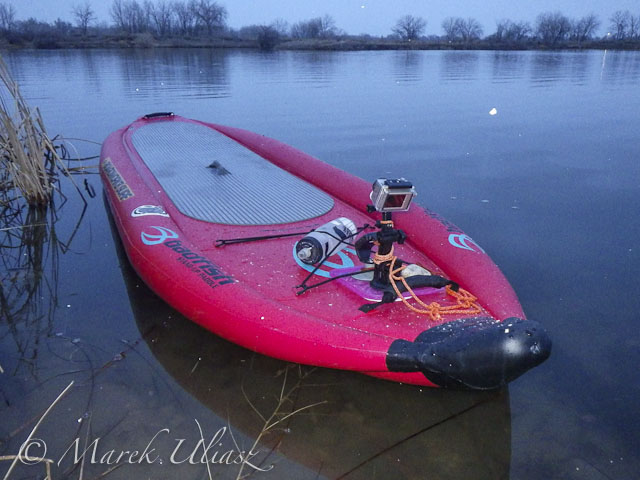 which ended up with some snow.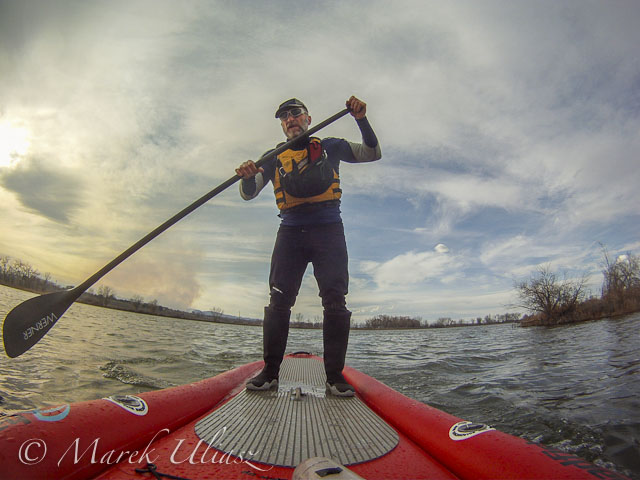 Two days later (March 15, 2013). Paddling Badfish SUP on Beaver Pond in Arapaho Bend Natural Area with a smoke plume from Galena wildfire behind me.
Related posts and links:
MCIT 11.6′ Inflatable SUP Badfish at Colorado Kayak Supply
Sticky Pod Camera Mounts
GoPro HD HERO3 camera (I am still using GoPro Hero 2)
10 Minute Double Suction Cup Camera Mount for a Kayak Deck
Kayak Video Camera Mast – Sticky Pod Combined with Monopod
A Simple Suction Cup Mount for Garmin Forerunner 305 GPS
Sticky Pod Review – Suction Cup Camera Mounts for Kayak Photography
Did you like this? Share it: