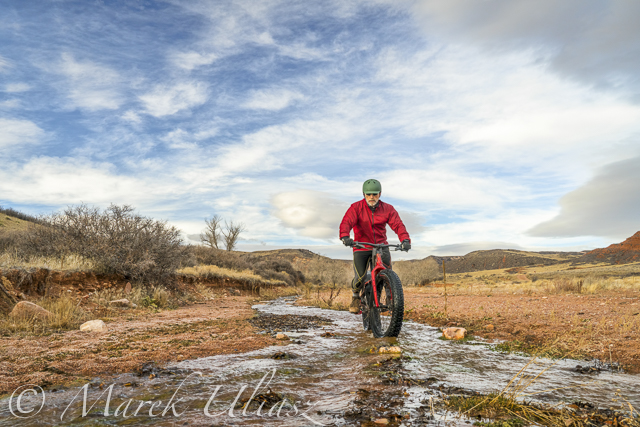 As a paddler I am always looking for water. Anytime! Anywhere!
In November 2017 I made several visits to Red Mountain Open Space north of Fort Collins with my new Salsa Mukluk fat bike. I covered all possible trails. Technically, they are easy except some soft gravel and sand (many trails are going simply on dry stream beds or washes). I also did two loops in Soapstone Prairie Natural Area next door. You can check Red Mountain trails on MTB Project.
And, I've found some water – not enough for paddling, but plenty for my photography. Here is a little picture story which includes also some images from earlier hiking.
Did you like this? Share it: