Another afternoon paddling on the South Platte River, this time near Kuner. It was warm, but windy. I packed again my DSLR camera with a tripod into Thunderbolt kayak, but didn't have an opportunity to shoot to many pictures. The light wasn't that great. So, all pictures below come from Pentax Optio W30, except the last one of old cars.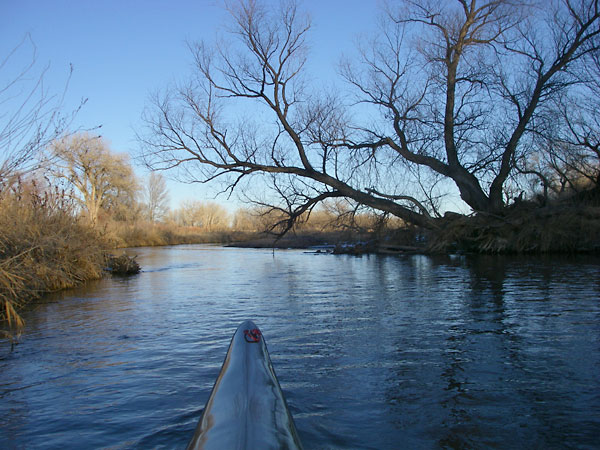 I have several favorite "tight places" on the South Platte. One of them is a narrow channel a mile or so upstream of Kuner. The river forms a pretty big island there.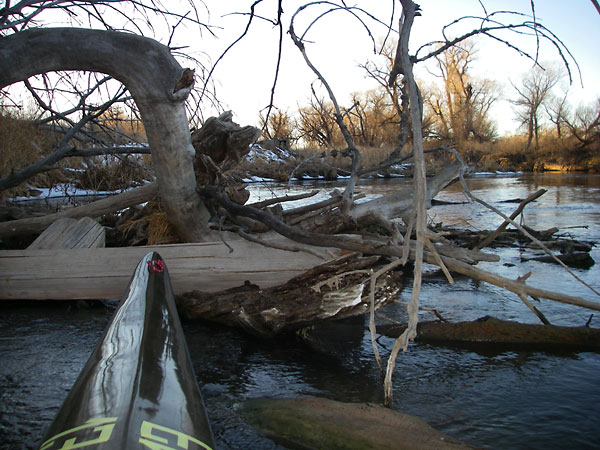 There was enough water in the channel for careful paddling upstream, but in the middle I was stopped by a log jam.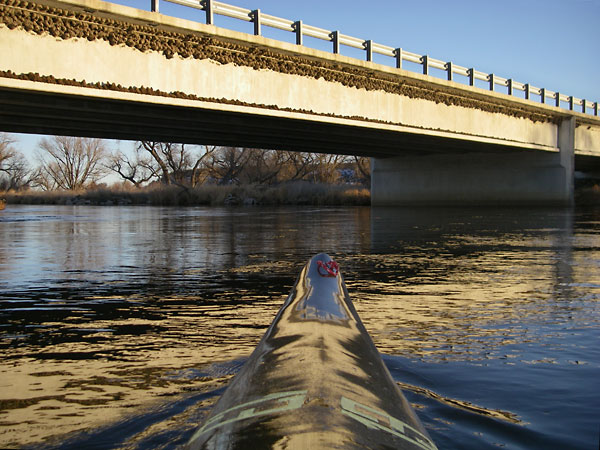 Paddling down the river under highway 37 bridge at Kuner. The landing spot in nowadays on the right shore behind the bridge pillar. Paddling downstream you will see first another bridge (further east on hwy 37) on a smaller river arm. Years ago I used to land there until the place was tightly fenced.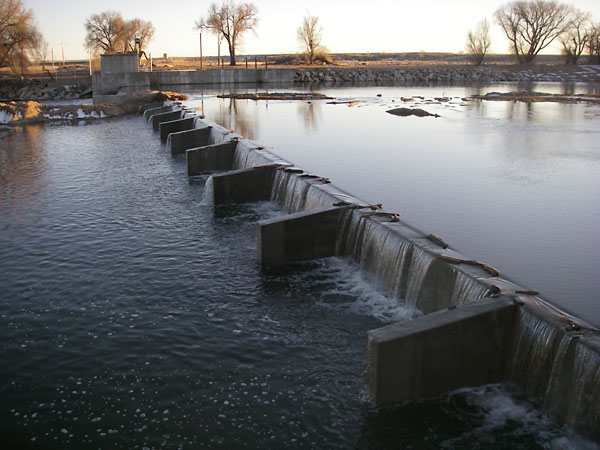 I paddled further downstream to the Empire Reservoir dam hoping to shoot some pictures. It used to be a quite photogenic old style dam with a footbridge across the entire river. The dam was rebuilt recently and made taller. It will be not difficult to portage it on right, but right now it's a mess with a loose sand where you can sink above your knees. I believe that they started to divert water to another reservoir here. Anyway, more than half river is going away.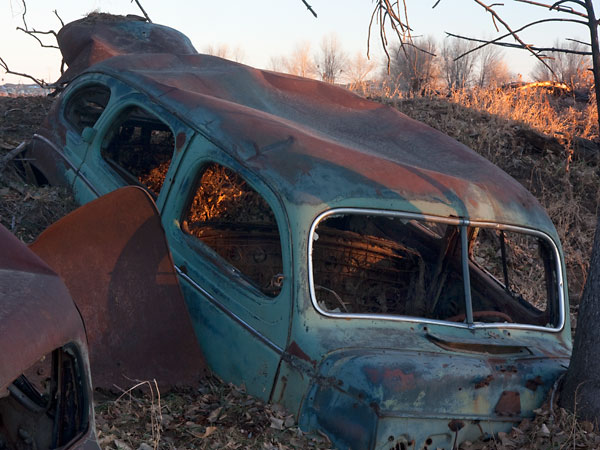 I finished my paddling with shooting some old cars on the river shore.
South Platte River below Denver – GPS/photo river guide
Returning Back to (Paddling) Life
Old Truck, Young Eagle and the South Platte River Mysteries
Paddling Thunderbolt Kayak in Tight Places – Lone Tree Creek
Kayaking on Saint Vrain and South Platte Rivers near Platteville
South Platte River – Another View or How to Photograph the River?
Did you like this? Share it: