As many other paddlers I was inspired by a video camera setup used by Justine Curgenven in her
This Is The Sea
DVD series. So, last year, I started to experiment with my own mast for kayak photography and video. My idea was to combine the sticky pod suction cup camera mount with a telescoping 50′ monopod. However, I did not want to make any permanent modifications to my rather expensive, 6 segment
Carbon Fiber Traveler Monopod by Gitzo
. It is just another job for my Gitzo.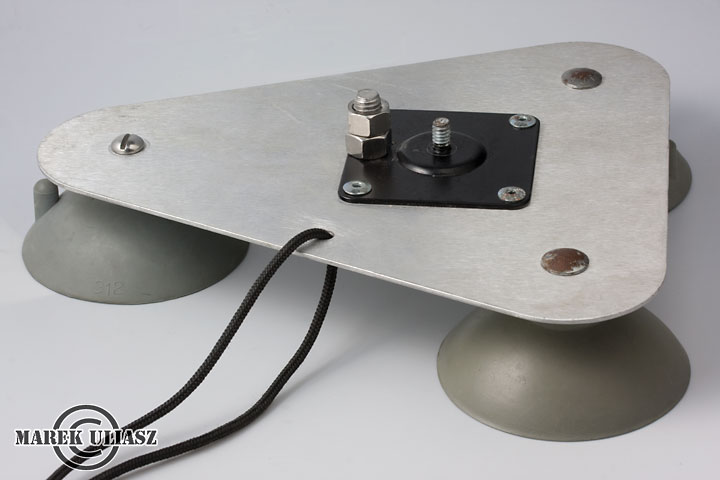 This is "my sticky pod" – a camera mount with 3 suction cups. It comes with a mounting 3/8″ bolt. My Gitzo monopod and photo tripod heads have 1/4″ sockets, so I drilled an extra hole and I added 1/4″ bolt. The first thing I added was a tether!
Note that the original bolts and rivets are getting a little bit rusty. It would be nice to have stainless hardware for a wet environment. The triangular base is made of aluminum.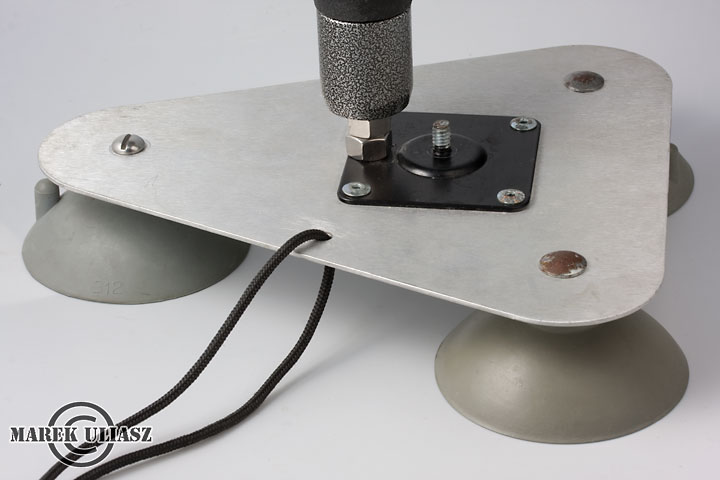 I removed a head from my Gitzo monopod and screwed it upside down to the sticky pod. You can use any monopod, just be sure that is has 3/8″ or 1/4″ socket. Aluminum
monopods
are not very expensive, starting around $20.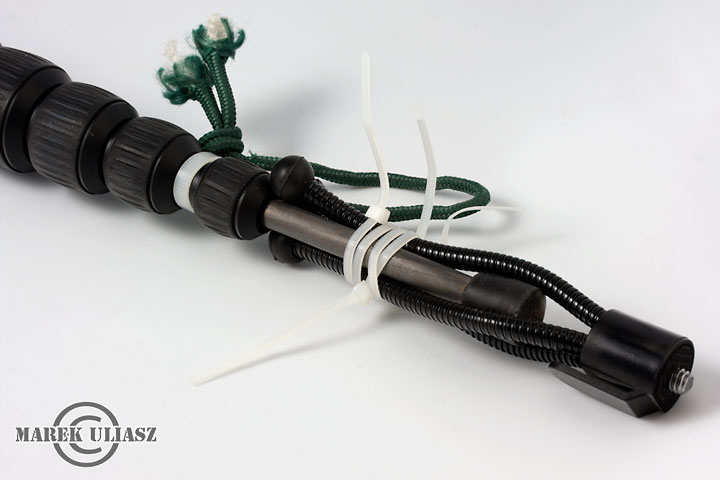 Now, we need to attach a camera to the other side (i.e., normally bottom) of the monopod. As a temporary solution I used a small toy tripod with flexible legs and some plastic wraps. I believe I got that tripod together with a memory card order.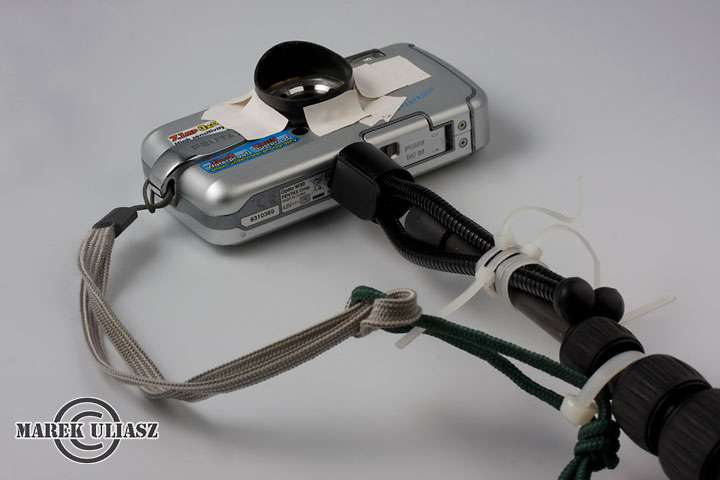 Here is my camera, Pentax Optio W30, mounted on the mast. Don't forget a tether!
I added a temporary lens hood a year ago. It's ugly, but it works protecting the lens against direct sun and water splashes.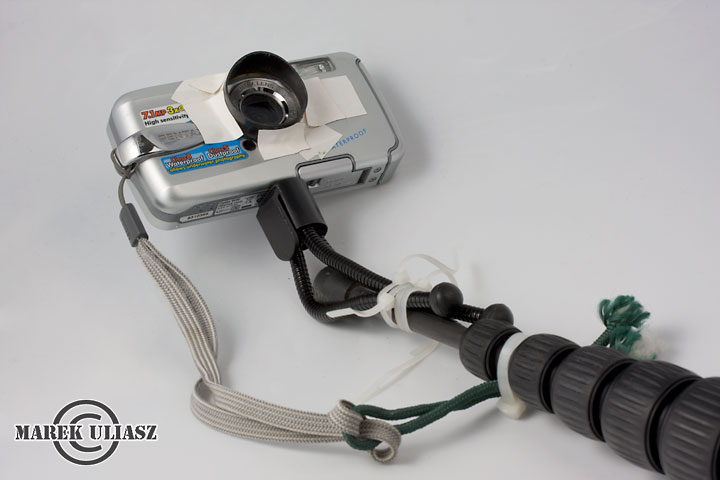 Flexible legs of the little tripod allow me to adjust camera position. I can shoot in both landscape and portrait mode. It's not very robust solution however. For rough conditions I would use more solid mount to prevent camera movement or just more plastic wraps or even a duct tape.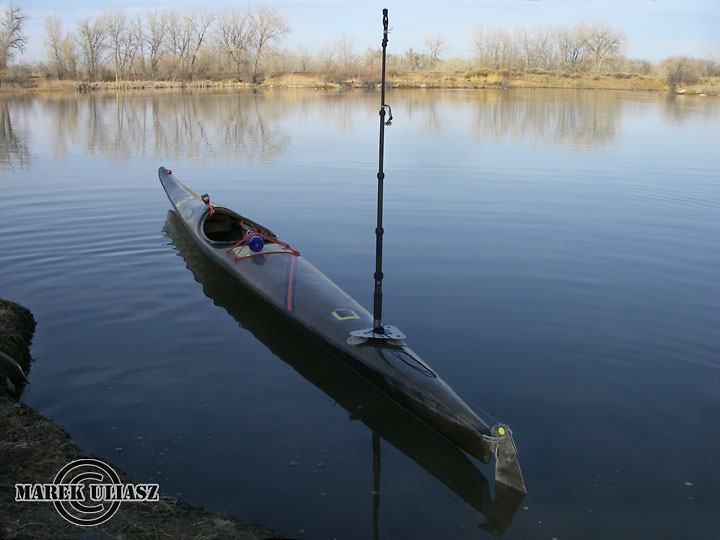 The camera mast mounted on the stern deck of my Thunderbolt-X kayak. It is almost fully extended and even with a light Pentax Optio camera affects stability of my tippy kayak. A few inches lower and the kayak behaves much better.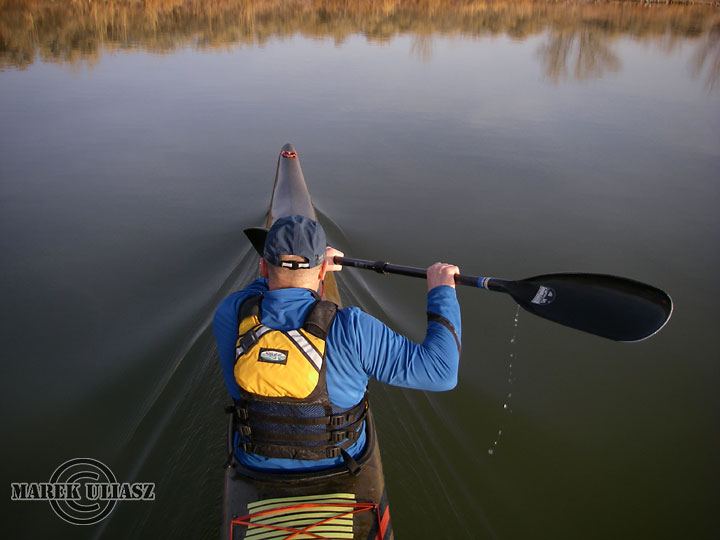 One example of picture shot from the back deck with a fully extended mast – paddling Thunderbolt kayak on Beaver Pond near Fort Collins. Pentax Optio W30 was set in an interval mode and was shooting pictures every 10 seconds. I was shooting with a similar camera setup last year on the Horsetooth Reservoir, but the camera was mounted much closer to a paddler.
It is a little bit tricky to set up a camera at that tall mast without looking at a LCD monitor. Perhaps, a small mirror would be helpful.
Did you like this? Share it: